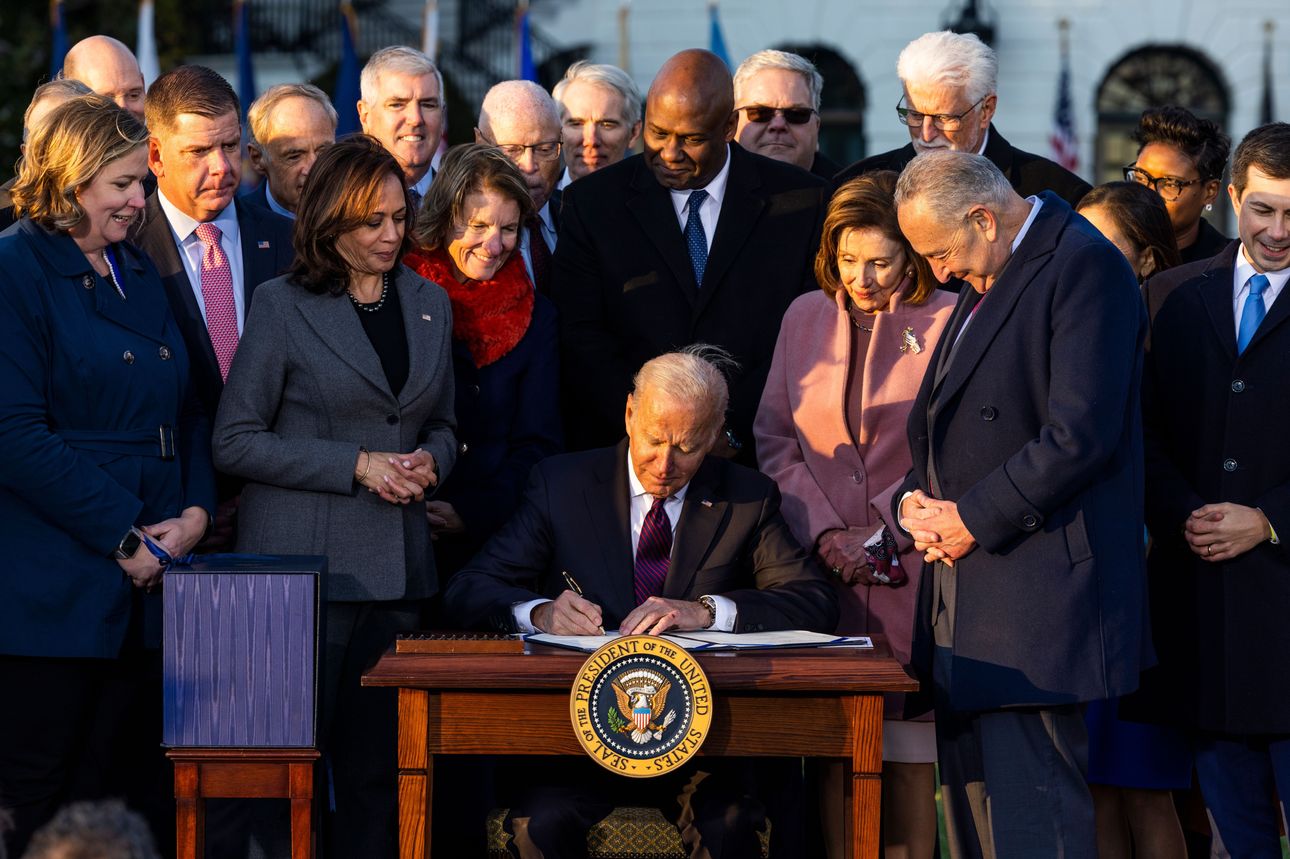 President Biden signed the $1 trillion infrastructure bill into law on Monday. This is the initiative to spend on repairing U.S. roads, bridges, municipal water systems as well as expand access to broadband.
The bill passed with mostly bipartisan support. That means a handful of Republicans voted with Democrats. It was by no means unanimous. The progressive Democrats who voted for the bill were promised that the Build Back Better initiative would also pass but that is by no means a sure thing. Democrats in the House are still debating the bill, which is meant to expand health care coverage, paid parental leave, the child tax credit and offer some guaranteed paid parental leave. A vote is expected sometime this week.
Congress still has to address the debt limit, which will be reached in early December.