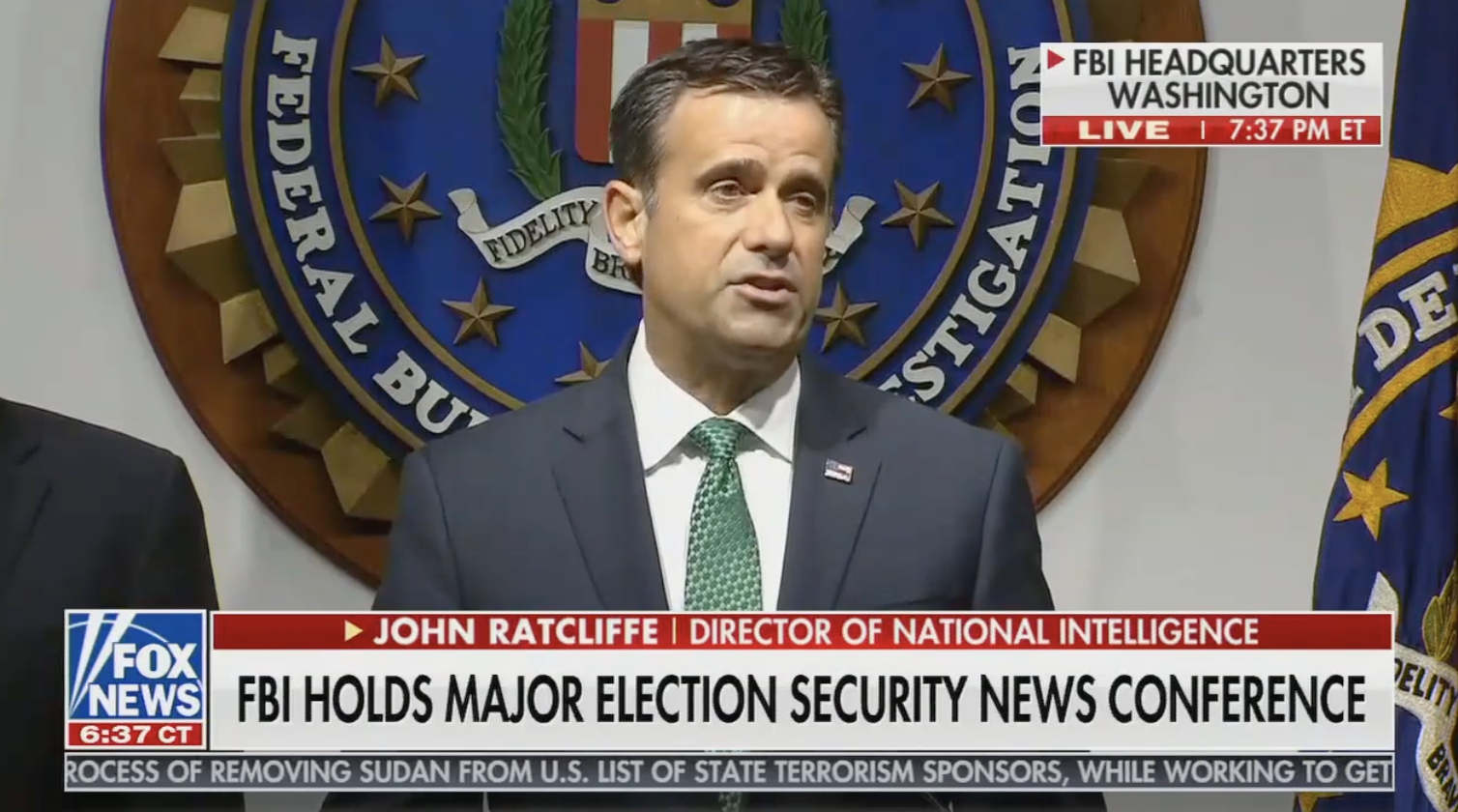 The FBI said that Iranian intelligence is interfering with the US election, most recently by sending an email campaign to Florida voters.
The campaign claimed to be from the Proud Boys group – the White Supremacist one, not the gay one. It demanded that Democratic voters switch to the Republican Party. Neither Proud Boys group was actually responsible for this email, according to the FBI.
A spokesperson for the Iranian Mission to the U.N. denied this accusation.
"Unlike the U.S., Iran does not interfere in other country's elections," said Alireza Miryousefi.
This is the second time in a week that the FBI has asserted foreign interference just ahead of the election and there are many ways to interpret this. The agency could be desperate to release its findings out of fear of being silenced due to the election outcome. The agency could also be trying to affect the outcome with this timing. Both things could be true and it is agonizing to live in a government where we just can't be sure.