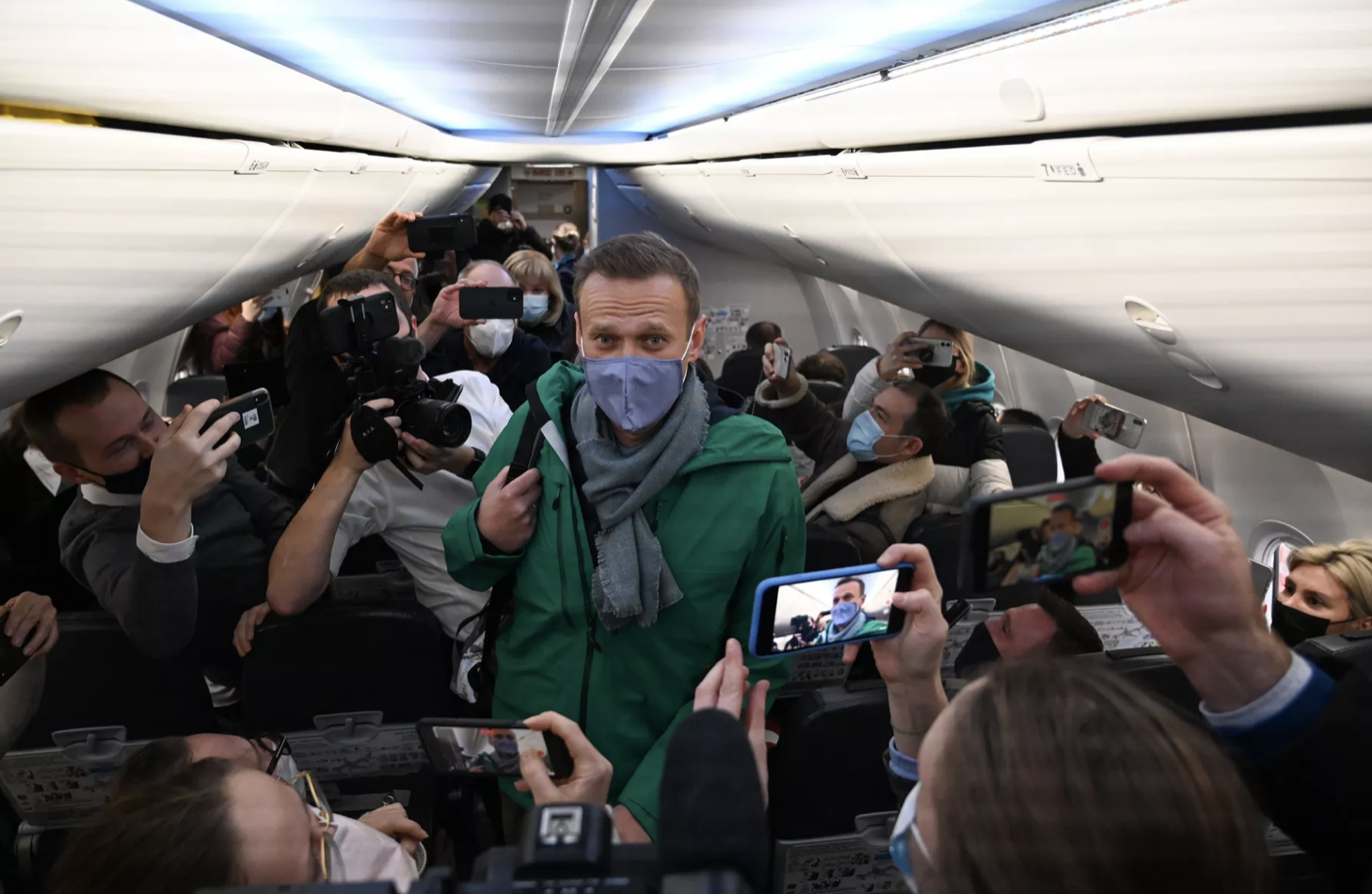 Russian opposition leader Alexei Navalny recovered from the assassination attempt on his life and returned to his home country on Sunday, only to be immediately detained by the Russian state upon landing, prompting most of us to ask, "Whyyyyyyyy did he go back there?"
Navalny is Public Enemy number 1 of Vladimir Putin, who many accuse of ordering Navalny's poisoning with a nerve agent last summer.
Russian authorities say that they are detaining Navalny because he violated his parole from a 2014 embezzlement conviction, although the European Court of Human Rights ruled that this conviction was unjustified and ordered the Russian state to pay him compensation. Authorities say that they want to keep Navalny until a court rules on his release but no date has been announced.
So back to the original question: Why go back to Russia with Putin as your enemy?
Because the guy has balls, that's why. He wants to run for office and bring democracy to Russia and not live his life as an exiled leader. He has the support of global leaders. Many European leaders have called for his release. Outgoing U.S. Secretary of State Mike Pompeo has condemned the arrest and so has President-elect Biden's incoming national security adviser Jake Sullivan who said in a Tweet that "Mr. Navalny should be immediately released, and the perpetrators of the outrageous attack on his life must be held accountable."