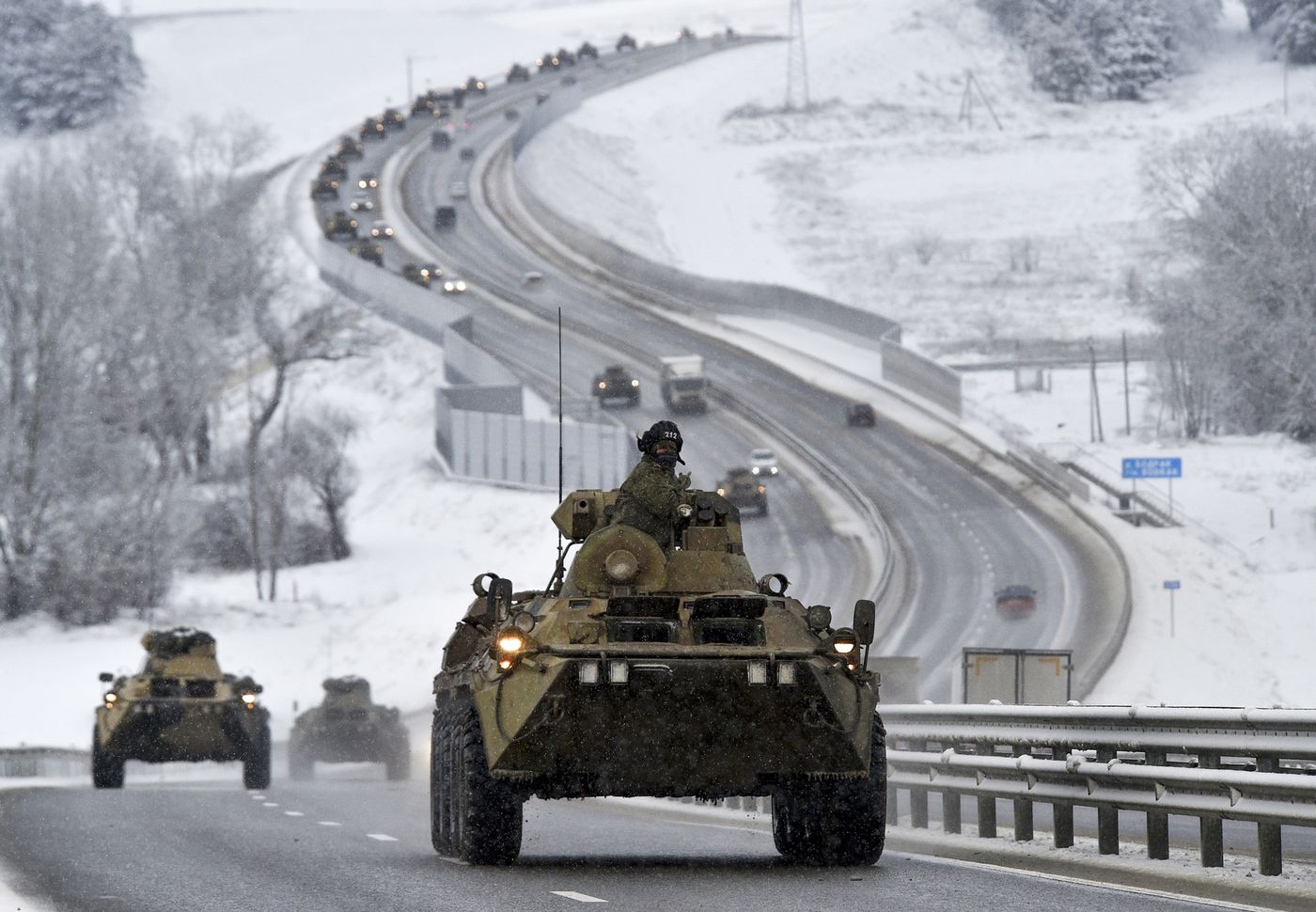 Ukrainian citizens woke up Thursday to what Russian President Putin called a "special military operation" and everyone else calls war.
The Attack
Russia moved in by land, air, and sea, in the biggest attack since World War II. Russia said that their forces destroyed 83 targets and achieved all goals in what Putin says is an effort to protect people and enforce the "denazification of Ukraine."
Details, numbers, and facts remain unconfirmed, and events are still developing.
Ukraine
"What we have heard today are not just missile blasts, fighting, and the rumble of aircraft," said Ukrainian President Volodymyr Zelenskiy, who declared martial law Thursday. "This is the sound of a new Iron Curtain, which has come down and is closing Russia off from the civilized world."
Ukraine is an independent, democratic nation of 44 million people. 44 million people who are now being bombed, gunned down, and terrorized. Many are fleeing their homes and going into hiding, making the impossible choice to leave everything they've known–including pets–in order to survive. Zelenskiy is doing what he can to shore up the military, and that means taking away even the appearance of a choice for some. The order came down late Thursday prohibiting males ages 18-60 from leaving the country.
Allies
Ukraine is not a member of NATO, so world leaders have said they won't send troops in. A Ukrainian official confirmed that Russia had taken over the Chernobyl nuclear plant north of the capital, stoking fears that Putin could unleash another environmental disaster if the West offers Ukraine military support. There are also fears that Putin could deploy nuclear weapons if the West moves in.
But sanctions they can do. They haven't helped so far, but the new sanctions will be "devastating," according to President Biden, who says Putin will soon feel the effects. Guess we're crossing our fingers he feels them before we do.