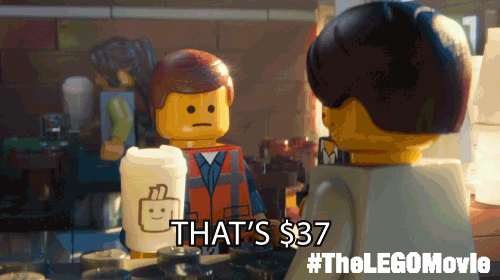 Did you know LEGO sets are a good investment? In fact, some of them outperform the stock market, real estate, precious metals and cryptocurrency.
We're talking about those LEGO collections that come with precise directions to put together iconic items such as a Star Destroyer or Kylo Ren's Shuttle. A new study called "LEGO: The Toy of Smart Investors" points out that the average return of LEGO sets is 11% per year!
What are the most popular sets? Mostly Star Wars sets. The most expensive to date are:
The Millennium Falcon from Star Wars
Cafe on the Corner
Taj Mahal
Death Star II from Star Wars
Imperial Star Destroyer from Star Wars
We *might* want to get insurance on the three of those that we have in our house right now!