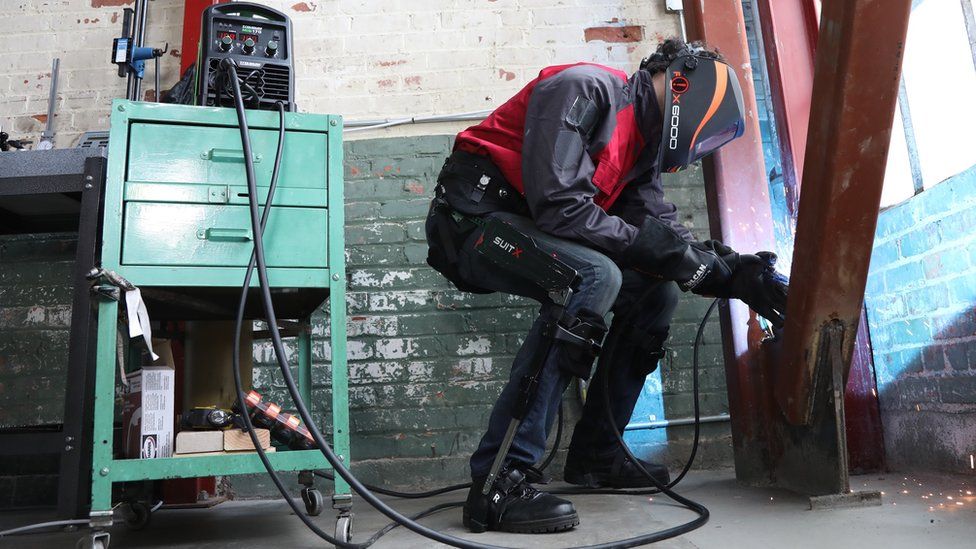 Iron Man-like suits may not just be for Tony Stark. One California company expects that they'll soon be available at Home Depot, as accessible as a lawnmower.
The SuitX is what is called an exoskeleton suit. It supports and covers the body and offers added strength and support. Studies show that workers who use these suits have a 50% reduction in muscle activity, helping prevent fatigue.
The SuitX can be battery-powered and computer-operated. Sales are expected to rocket to $6.8 billion by 2030. General Motors is also researching an exoskeleton glove for manufacturers and Delta is also testing its own exoskeleton suit for employees who handle freight and ground support.
I have always found it amazing to watch carpet installation and thought, "These people do that knee drive movement all day, every day at the expense of their back!?" Think of giving those people some help to save their bodies! Yes, I'm for that! You've got to think that corporations would rather spend money on these suits than workers' compensation claims!