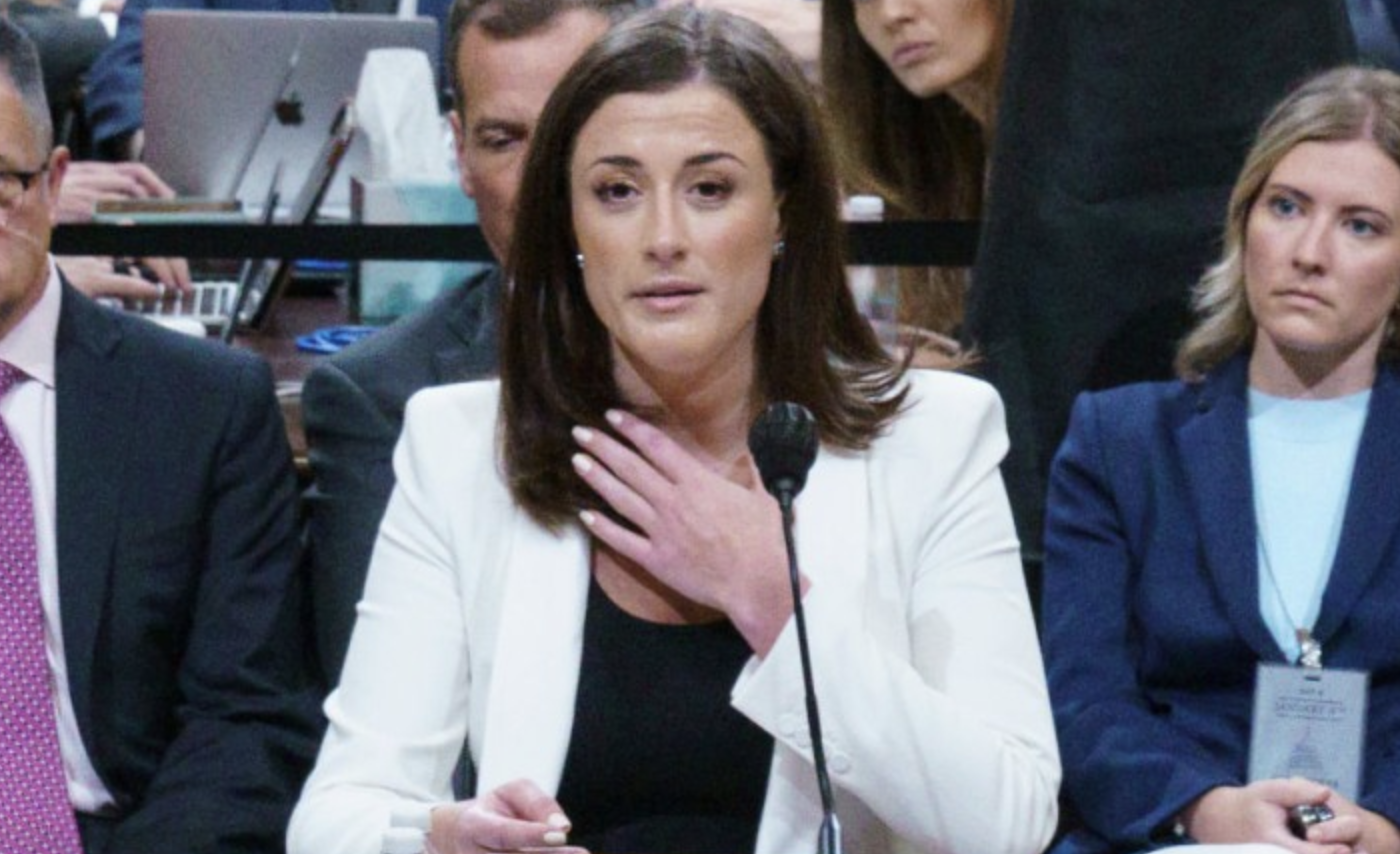 The January 6 committee came in with a June October surprise, holding a last-minute hearing Tuesday "to present recently obtained evidence and receive witness testimony."
The surprise guest giving testimony was former Mark Meadows aid, 25-year-old Cassidy Hutchinson. In other words, someone who was often in "the room where it happened."
In her testimony, Hutchinson painted a detailed picture of then-President Trump's actions up to and during January 6, including:
Trump arguing that armed supporters should not have to go through metal detectors before his January 6 speech at the "Stop the Steal" rally because he wanted the crowd to look big.
A nightmare backseat driver moment when Trump was told he couldn't join the protest at the Capitol after his speech. He tried to grab the wheel and when one of his secret service security detail tried to stop him, he reportedly went for the man's throat.
More confirmation that Trump was not mad at the people chanting "Hang Mike Pence."
Trump throwing food or "flipping the tablecloth so that all the contents of the table went on the floor" repeatedly, according to Hutchinson.
Just when it seemed like the committee dropped the mic, NBC News went and picked it up. Within hours, Hutchinson's testimony started to fall apart, Peter Alexander of NBC News revealed that the lead Secret Service Agent Bob Engel was prepared to testify "under oath that neither man was assaulted and that Mr. Trump never lunged for the steering wheel."
Other reporters with sources at the Secret Service also started peeling the onion back on Hutchinson's claims. With one agent calling the testimony "bullsh*t".
Not to be outdone, ABC News reported that the handwritten note that Cassidy Hutchinson testified was written by her was in fact written by White House lawyer Eric Herschmann on January 6, 2021. And eagle-eyed reporters at Bloomberg revealed that Cassidy Hutchinson applied for a job to work with President Trump at his Florida residence eight days after the January 6 riots.
The plot thickens.