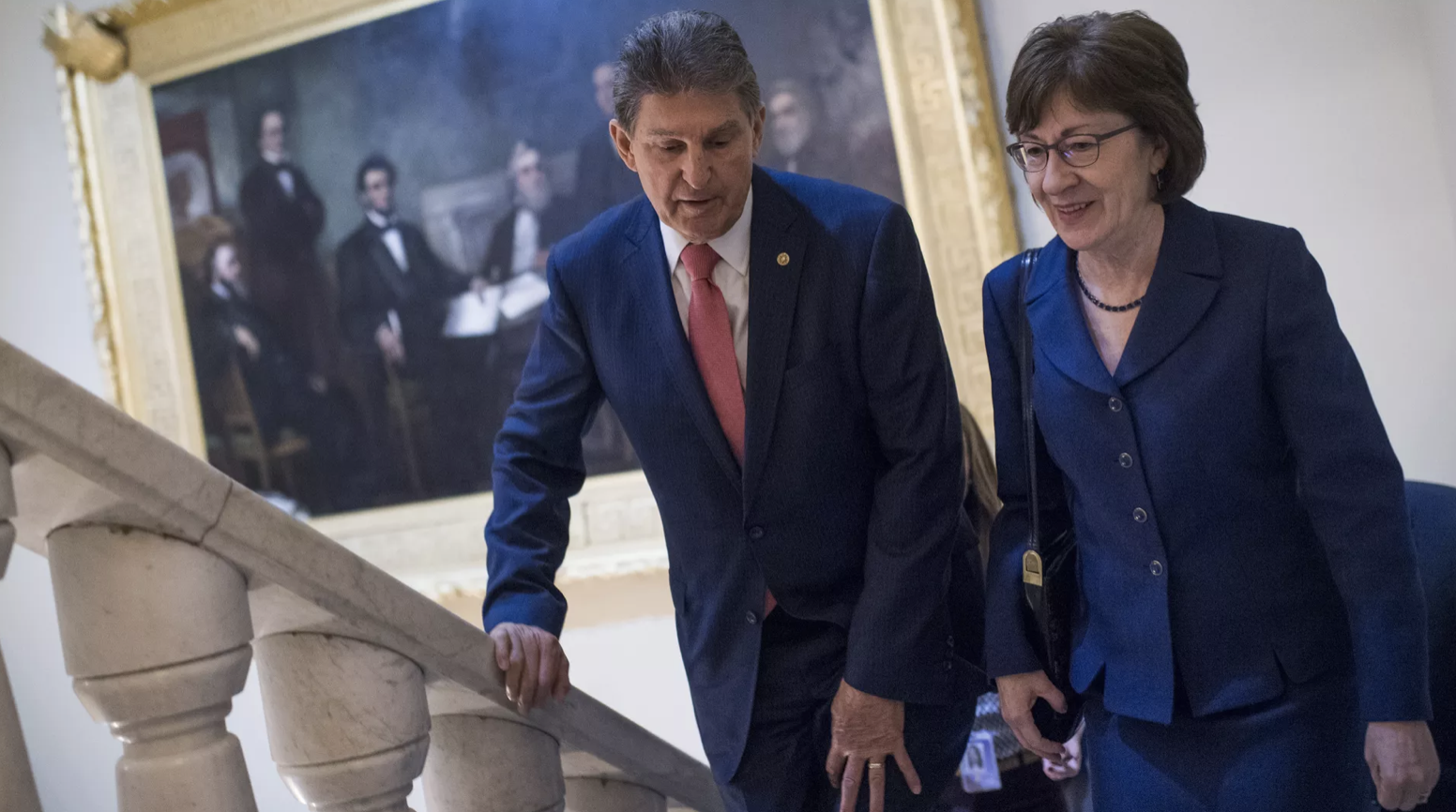 Rumor has it, West Virginia Senator Joe Manchin might not be a Democrat much longer. Not if things don't go his way on the "Build Back Better" bill.
Buzz is building that Manchin is considering taking his ball and going home, leaving the Democratic Party if the ten-year infrastructure bill doesn't shrink from $3.5 trillion to $1.75 trillion.
He's got it all planned out, according to "associates," including registering as an "American Independent." Still no word on which party he would caucus with in this scenario, but if he goes Republican, that would flip control of the Senate to GOP hands.
Manchin has denied this was a possibility in the past. When asked about the latest gossip, he said, "I can't control rumors, and it's bull****, bull**** spelled with a B, U, L, L, capital B."