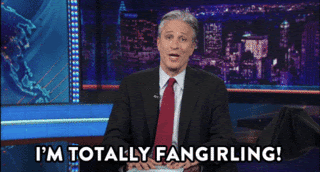 Apple snagged Jon Stewart to headline a new show on its streaming service, and we for one are ready to welcome him back to the airwaves!
Stewart is a comedian and creator of The Daily Show on Comedy Central host with 20 Emmy's under his belt. His still-untitled show will be a current affairs series, but most likely not a daily one. He will also produce shows for the network as well as a companion podcast.
We sure have missed his voice this political season but we will have to wait until next year for something to actually watch.