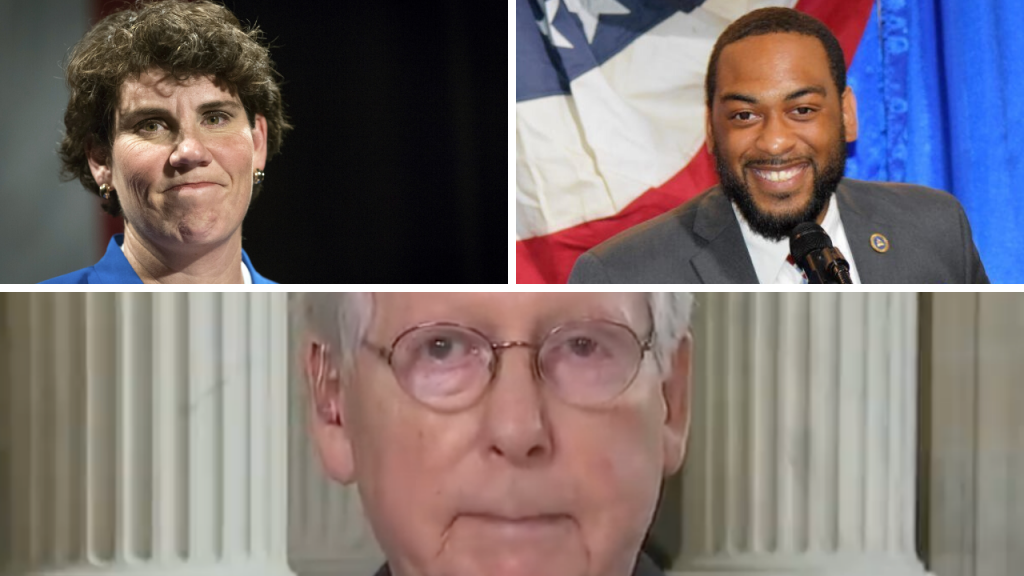 Stop me if you've heard this before. We have an election that's too close to call. 
The Kentucky primary race between Democrats Amy McGrath and Rep. Charles Booker is only separated by 2,000 votes this morning. Those votes only include the ones cast at the polls and don't take into account the thousands expected mail-in ballots. Tallying up those mail-in-ballots could take weeks and could offer us a preview what awaits states in November.
Why Kentucky matters
In recent weeks the Kentucky primary has garnered national attention thanks a few big factors:
• McGrath's lackluster performance and a surprising surge from Booker
• Black Lives Matter protests with Booker in attendance and McGrath staying at home
• Senator McConnell is widly disliked at home
• Senator McConnell's slow response in passing a second stimulus
• Senator Bernie Sanders endorsement of Booker
Senator McConnell will have to wait a few more days to see who he'll face in November.