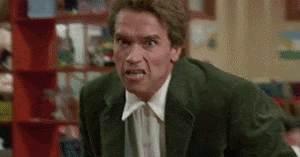 Educators are prepping for what they say will be the biggest Kindergarten class ever this fall. This is because many families decided to sit out the last school year, particularly for the little ones.
We can relate! Our youngest is 4 and did not thrive with distance learning. Mostly she opted out of virtual circle time and sat with us eating apple slices loudly next to our ears while we wrote this very newsletter. We are hoping and praying to any and all deities that her Kindergarten year has more normalcy!
The Data
A report out of Rutgers found that only 54% of four-year-olds participated in preschool during the pandemic, compared to 74% before the pandemic. Fewer children went to Kindergarten as well since Kindergarten is not required in most states. Enrollment for Kindergarten was down 9% in the state of Kansas alone.
A district in Minnesota estimates that the incoming Kindergarten class will be 22% bigger than last year. Now schools are rushing to hire Kindergarten teachers and find more space as enrollment bounces back. Maybe Arnold Schwarzenegger is available?