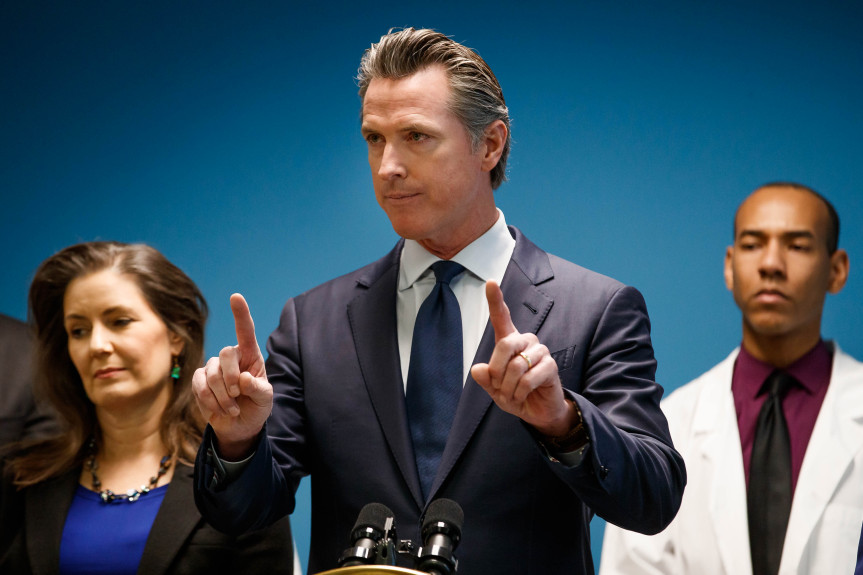 California and Texas, two of the largest states in America, have increased measures to lock down residents. California Governor Gavin Newsom has ordered the most drastic measures in the country, ordering the states' 40 million residents to stay in their homes as possible.
The shut down will mean that most retail shops, indoor malls, restaurants, and non-essential businesses must not be open for business. Newsom estimates that 56% of Californians or more than 25 million people could become infected with the virus in the coming weeks.
"This is not a permanent state; this is a moment in time," he said. "We will look back at these decisions as pivotal."
Other States Not Starting with "C"
Meanwhile, in Texas, Governor Greg Abbott issued an executive order that limits gatherings to 10 people, close schools, and prevents visits to nursing homes and retirement communities. Bars and restaurants can stay open for take-out only through April 3 as the state tries to curb the spreading of the virus from the 140 cases is has already reported.
In Pennsylvania, Governor Tom Wolf has ordered that all non-life-sustaining businesses close their physical locations as of 8 p.m. The governor issued an ultimatum along with this order, stating that law enforcement would take actions against companies that do not close beginning this Saturday at 12:01 a.m.
Just like in other states, grocery stores, pharmacies, and gas stations will remain open in addition to medical facilities.