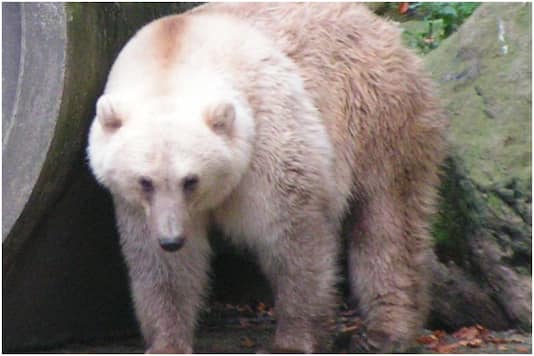 Polar bears have found a way to survive global warming by mating with grizzly bears. Their resulting babies are called "pizzly bears."
Polar bears are in serious danger of extinction due to the climate emergency. The pizzly bear is the result of polar bears mating with grizzlies when the grizzlies migrated north from Alaska. The pizzly "is more resilient to climate change and better suited for warmer temperatures," said paleontologist Larisa DeSantis.
The bears have off-white fur and longer faces, that are better suited to eating plant tubers or scavenging for carcasses when resources are scarce. Polar bears are not as adaptable as they depend on seal meat to survive.
The Pizzly Bear has been spotted as far south as Idaho.