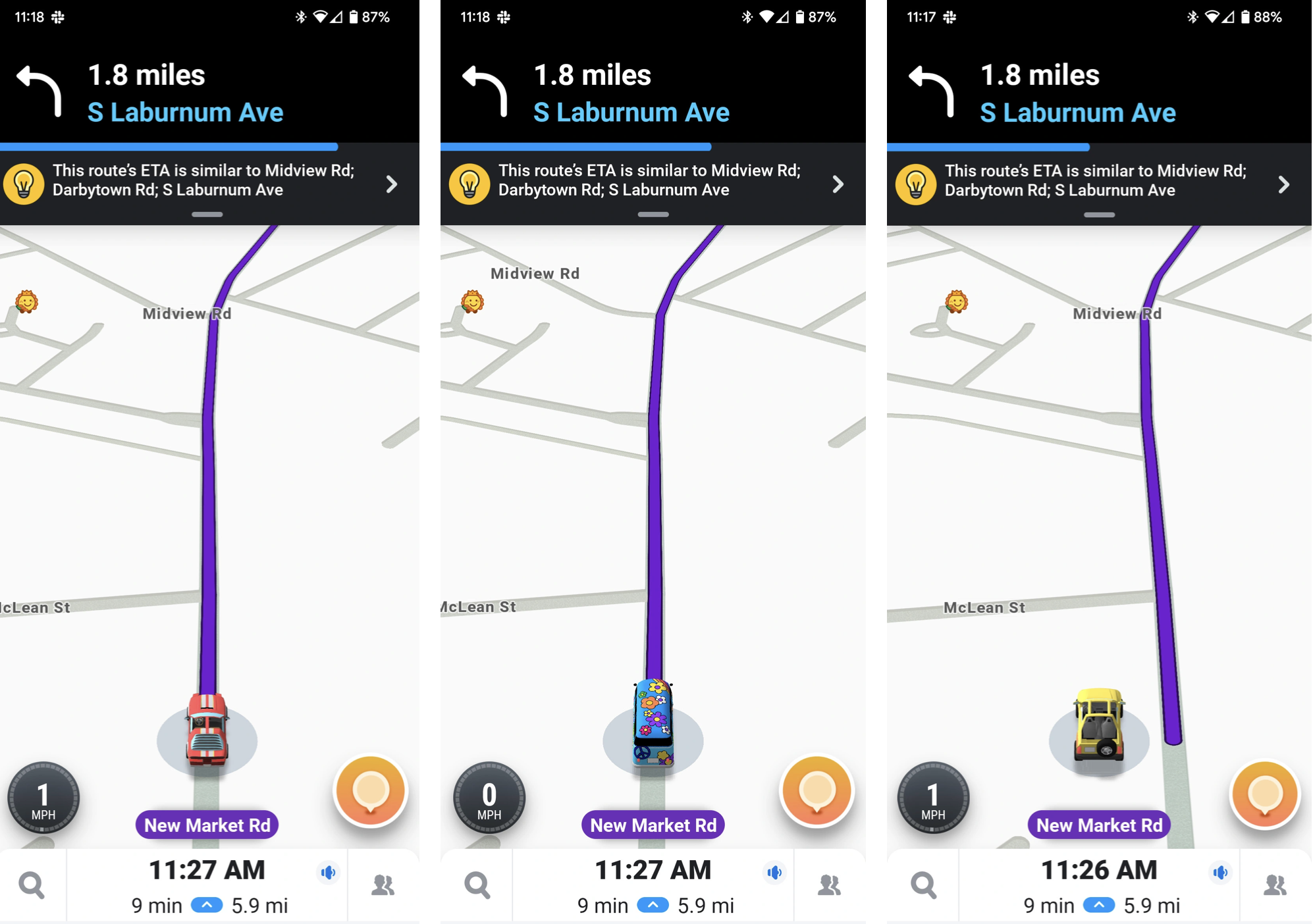 Since the 2020s are a dumpster fire, Waze is going retro, letting you drive back to the '70s, '80s, or '90s.
Each decade has a different turn-by-turn voice. If you choose to drive in the '70s, you get an "eccentric DJ." The '80s have—I'll bet you can guess—a fitness instructor. And for the '90s, it's a pop star. The car icon turns into a VW bus in '70s mode, a race car in the '80s, and an SUV in the '90s. The '90s didn't have much going for it, did it?
The app turns into a lava lamp in the '70s, a boombox in the '80s, and a desktop computer in the '90s. You can mix and match each component to create your own wacky world. It won't make you forget about our current world, but it might make you smile.
Here's how to go retro, according to 9to5Google:
"1. On your device, open Waze.
2. In the bottom right corner, tap My Waze.
3. In the menu that appears, hit Drive with the 80s.
4. From here, you can tap each option and choose between several cars, moods, and voices. [Here's where you can mix and match.]
5. Once finished, tap Done."