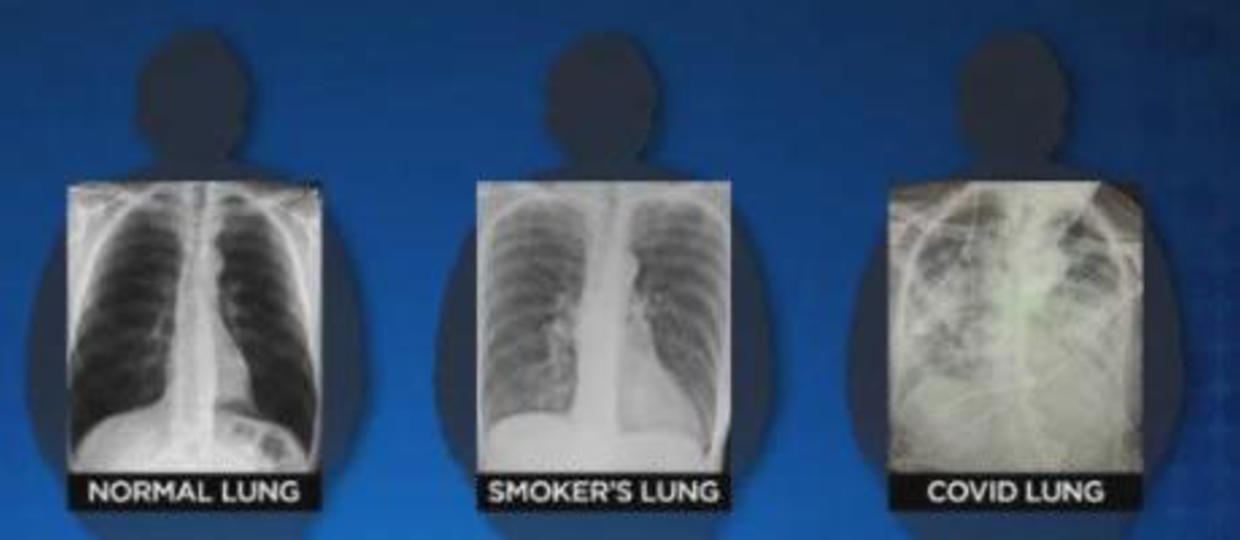 Doctors are just as worried about the patients that survive Covid as they are about the ones that do not. Even those that were asymptomatic have shown some alarming chest scans.
A trauma surgeon in Texas says that most of the lung scans of post-Covid patients show dense scarring. Doctors are calling this "Covid lung," much like smokers' lung, and indeed chest X-rays of Covid patients do look similar, with white lines that indicate scarring.
These scars can heal but doctors warn that it could take quite a long time.