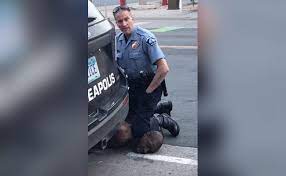 The Justice Department has opened an investigation of the state of Louisiana for what it calls a "pattern-or-practice" of beating up Black men and looking the other way when it is reported.
The Justice Department claims that there are dozens of incidents of current and former troopers beat up Black men and their superiors ignored the incidents, concealed evidence, deflected blame and impeded efforts to root out misconduct. Dozens sound low to me.
This comes after an Associated Press investigation found that a man named Ronald Greene was dragged onto a rural road and severely beaten and no one has been disciplined for it. Greene died from the incident.
But what can the Justice Department do about it? Suppose the investigation shows enough evidence of wrongdoing. In that case, it can litigate against the state and seek new laws which could prevent these things from happening and hold people accountable if it does.