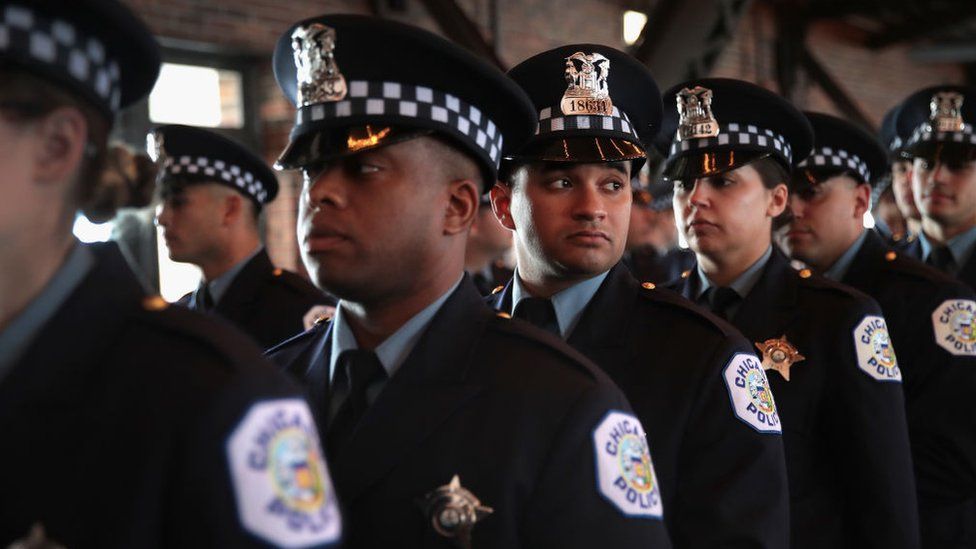 More people are killed by police in the U.S. than any other developed nation. This is not a list anyone wants to top. The BBC looked into the training of American police officers and found that they receive far less training than their foreign counterparts.
Look at this chart: 
Finland is a gun-owning nation, yet civilians are rarely shot by police. The country requires 5,500 hours of training before an officer can begin duty. In contrast, the U.S. requires just over 500.
Further, many countries require police officers to have an academic degree. The U.S. does not. The U.S. also lacks any national standards on police training, which means that these rules are left to the states and vary greatly.
The training that U.S. officers do get is focused on firearm training, which may be why they seem so trigger-happy. There is very little training around mental health.
"Police officers are up to five times more likely to kill themselves than to be killed by homicide," one expert told the BBC. "We'd like to see a greater emphasis on police officer mental-health training. Currently, they only get a few hours of training – if any – on self-care."
This presents a conundrum, does it not? More training would require more funding for police, not defunding the police.