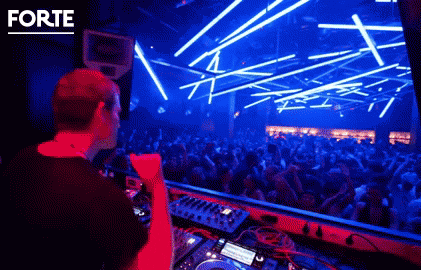 Germany is having a MOMEM.
German legislators want YOU to come to the Museum of Modern Electronic Music (MOMEM), a way to observe club life without having to take part. The museum, which opened last Wednesday, celebrates the techno scene with exhibits and live events as Germany moves to embrace its history and "legacy" of clubbing. The museum's site used to be a children's museum, which, of course.
"This is the beginning," said Alex Azary, the director and a founder of MOMEM. "The first museum dedicated to modern art appeared in 1908, and now they're in every small town. I think soon that will happen, but for this subject."
Germany as a whole is ready to go clubbing, reclassifying clubs as concert halls and protecting clubs on the local level in cities like Berlin. There is also a movement to declare techno music an item of "intangible heritage." It seems to be mostly a money thing: "Look how fun we are! Come live, play, and spend money here!"
I'm not sure how actual clubbers feel about being embraced by the law, but there could be lots of opportunities here. The red and yellow parts of the German flag are glow sticks waiting to happen.