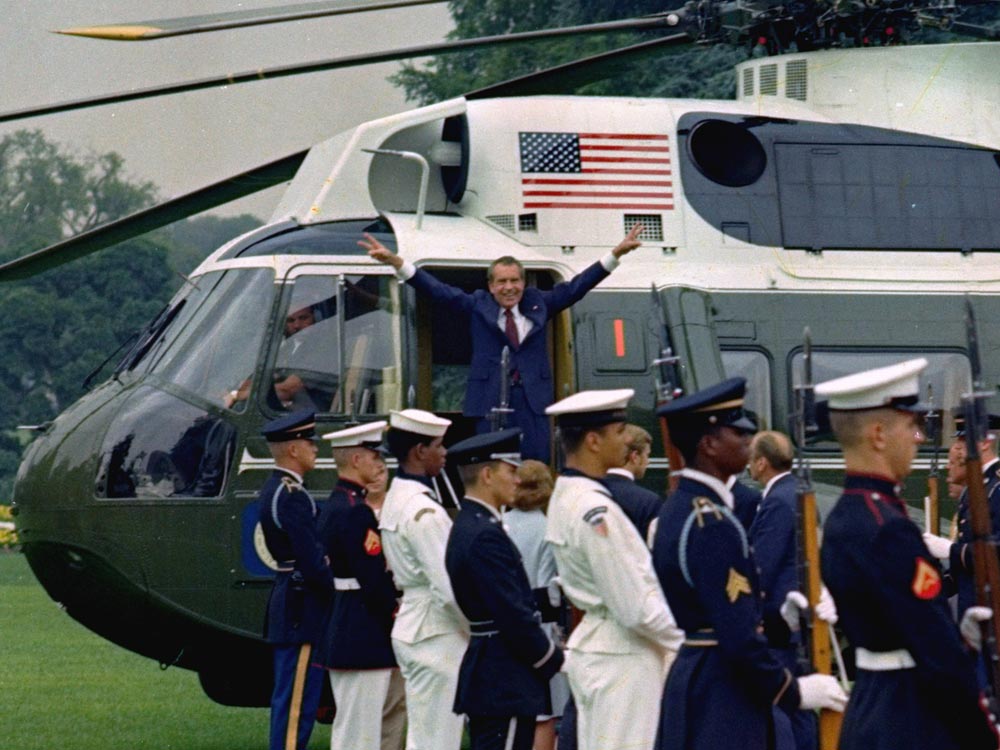 The Marine One helicopter that flew President Trump and the First Lady to his Air Force One send off is being put to pasture. The VH-3 has served 11 presidents. It was first put to use during the Kennedy Administration and most famously featured in President Nixon's goodbye photo op with his two peace signs.
It is not this specific craft that served all 11 Presidents, but the model. Starting this summer, the Sikorsky VH-92A will replace these models and a Black Hawk-based VH-60N will join the fleet in 2023. President Biden will still have use of the VH-3 until then but this trusty steed won't fly another President into retirement.
It had a lovely send-off though. Marine One took a victory lap around Washington DC as the sun rose on the President's last day in office and it made for a stunning image of the copter against the city's monuments.