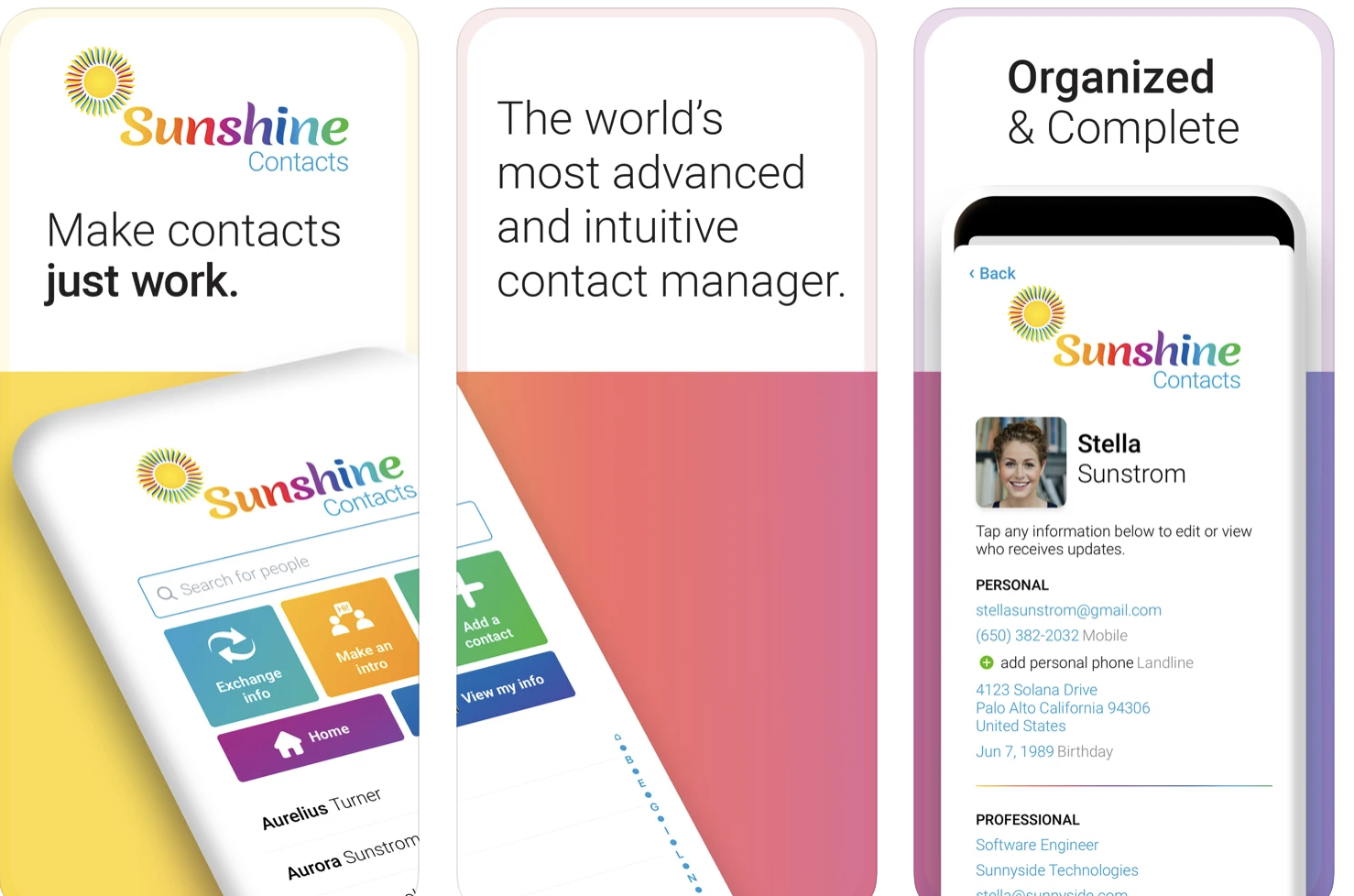 Marisa Mayer used to be the hottest name in Silicon Valley but the former Yahoo CEO hasn't been in the spotlight much since 2017. Now she's back with an app to promote that will clean up your contact list.
The app is called Sunshine Contacts and it uses artificial intelligence to find and merge duplicate contacts and fill in incomplete contacts. It integrates with iOS and Gmail.
It also allows users to change their own contact information, which will automatically update on other people's contact lists. Mayer's company aims to release family sharing, scheduling, and organizing apps after the initial rollout of Sunshine Contacts. The contacts app is available by invitation only for now.