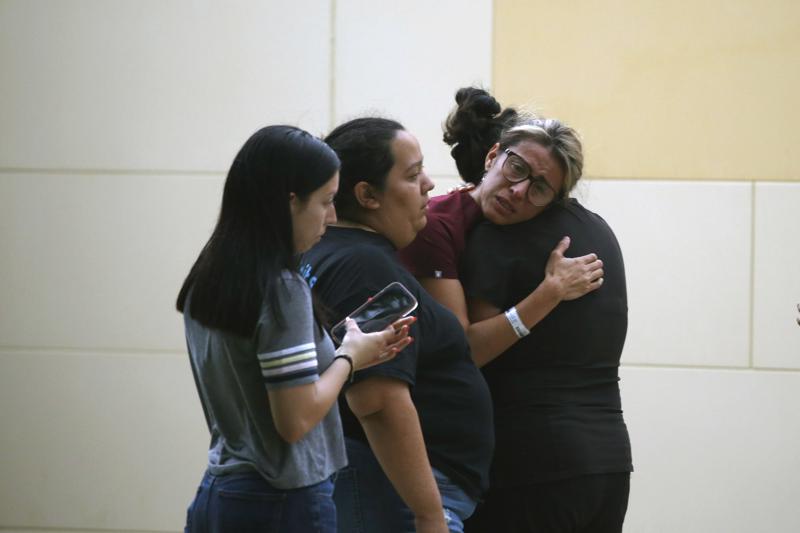 Nineteen students and two teachers were killed Tuesday at Robb Elementary School in Texas. There are no words for the parents, the families, the children.
There are no words for the living nightmare that is happening right now in the U.S., where guns outnumber people, where at least 198 mass shootings–now 199–have occurred since January.
There are no words.
I was writing a story for today's newsletter about new technology to detect guns when I heard the news. Due to the state of the U.S., this was less a coincidence and more a horribly unsurprising occurrence. Just note: I wasn't writing a story about regulation, which is stagnant and ineffective, but technology. Specifically, AI.
Evolv Technology is using artificial intelligence to sense weapons. According to MSN, "Evolv machines use "active sensing" — a light-emission technique that also underpins radar and lidar — to create images. Then it applies AI to examine them. Data scientists at the Waltham, Mass., company have created 'signatures' (basically, visual blueprints) and trained the AI to compare them to the scanner images."
An increasing number of locations have started using Evolv, including all Six Flags parks in the country. Sports venues, public institutions, and–yes–schools have also started using it.
In a country where mass shootings are becoming more and more common, where people can't trust that their loved ones will be safe anywhere, there is a dire need for protection like this.
But there is another side to this problem. And that's access to the guns themselves. I'm looking at you, legislators.