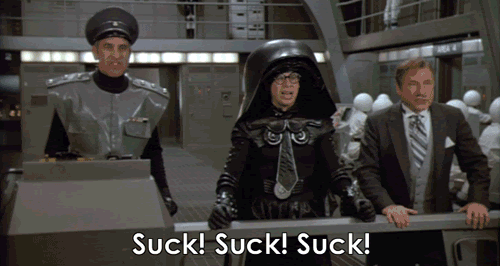 Have you ever seen the movie "Spaceballs" where a giant vacuum cleaner sucks the air out of a planet? We are dangerously close to needing something like that for our carbon emergency here on Earth.
California is working on giant carbon vacuums that would suck emissions from the atmosphere, convert it to liquid form, and store it underground. The carbon could also be diverted to oil refineries or power plants.
This is a huge project and the state is starting from scratch. It would require pipelines, giant reservoirs, plus the cost of developing and building the vacuums themselves. Similar technology is already in use in Europe through a company called Climeworks. Technology investors are chomping at the bit to fund a company like this in the U.S.
The storing-the-carbon-away-underground bit has me a bit uneasy. Anyone else?