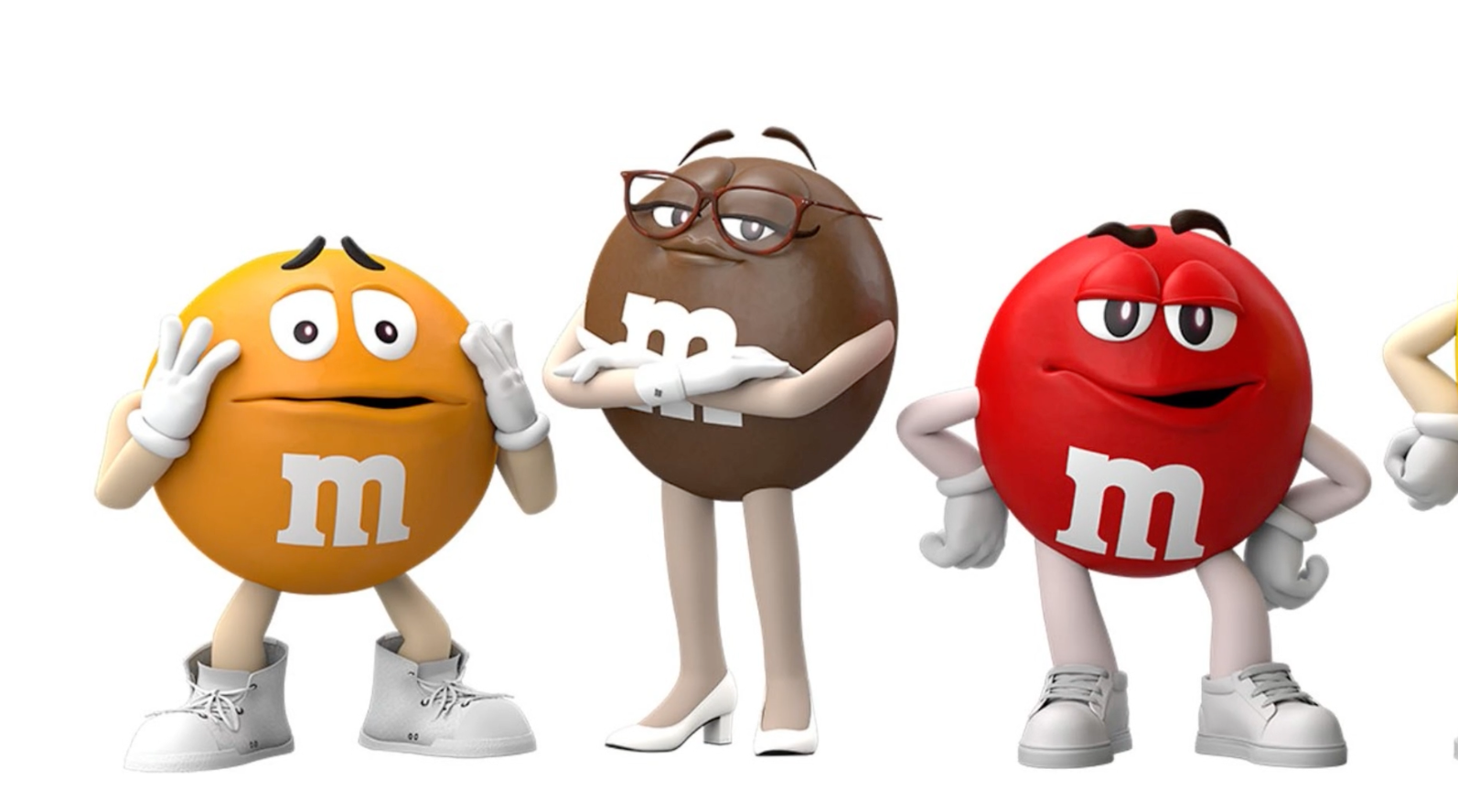 Candy maker Mars announced Thursday that M&M characters are getting a revamp. The company wants the characters to better reflect a "more dynamic, progressive world."
Keeping in mind that this is all advertising, which means motives are anything but pure, the new M&Ms will be better (and less-gendered) friends.
The green M&M will lose her go-go boots for "cool, laid-back sneakers to reflect her effortless confidence."
Brown and Green will be a lot friendlier than in some previous advertisements, and Brown's heels won't be so high.
Orange is embracing his anxious nature by tying his shoes.
Red will bully no more, embracing his M&M community and friends. His shoes now have laces, as do Yellow's.
Blue's shoes now kind of look like Uggs.
(Shoes are a big part of this, since there isn't much else to each character.)
All prefixes will also disappear and there will be M&Ms in different shapes and sizes. This is a clear push to speak to a new generation that loves to speak (see above), but will Gen Z buy it?