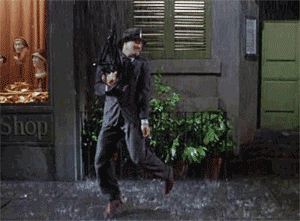 Do you know the old saying that April/May is the best time to sell a house? I don't know if it's an old saying but it's a saying none the less. And now the Spring just got a vitamin B shot in the arm. This week mortgage rates dropped again to the second-lowest rate in three years.
Ready for a feeding frenzy?
The average U.S. fixed rate for a 30-year mortgage sank to 3.51%. Just for reference, the rate sat at 4.46% last year during the same week.
And the sinking feeling didn't end there. Both the 15-year and 5-year arm rates dropped as well. The 15 years dropped to a flat 3% and 5-year bottomed at 3.24%.
We're not one for predictions. Well yes, we are. This Spring could be one of the hottest housing markets in years. Low rates, lack of inventory, look out grandma it's going to be crazy.