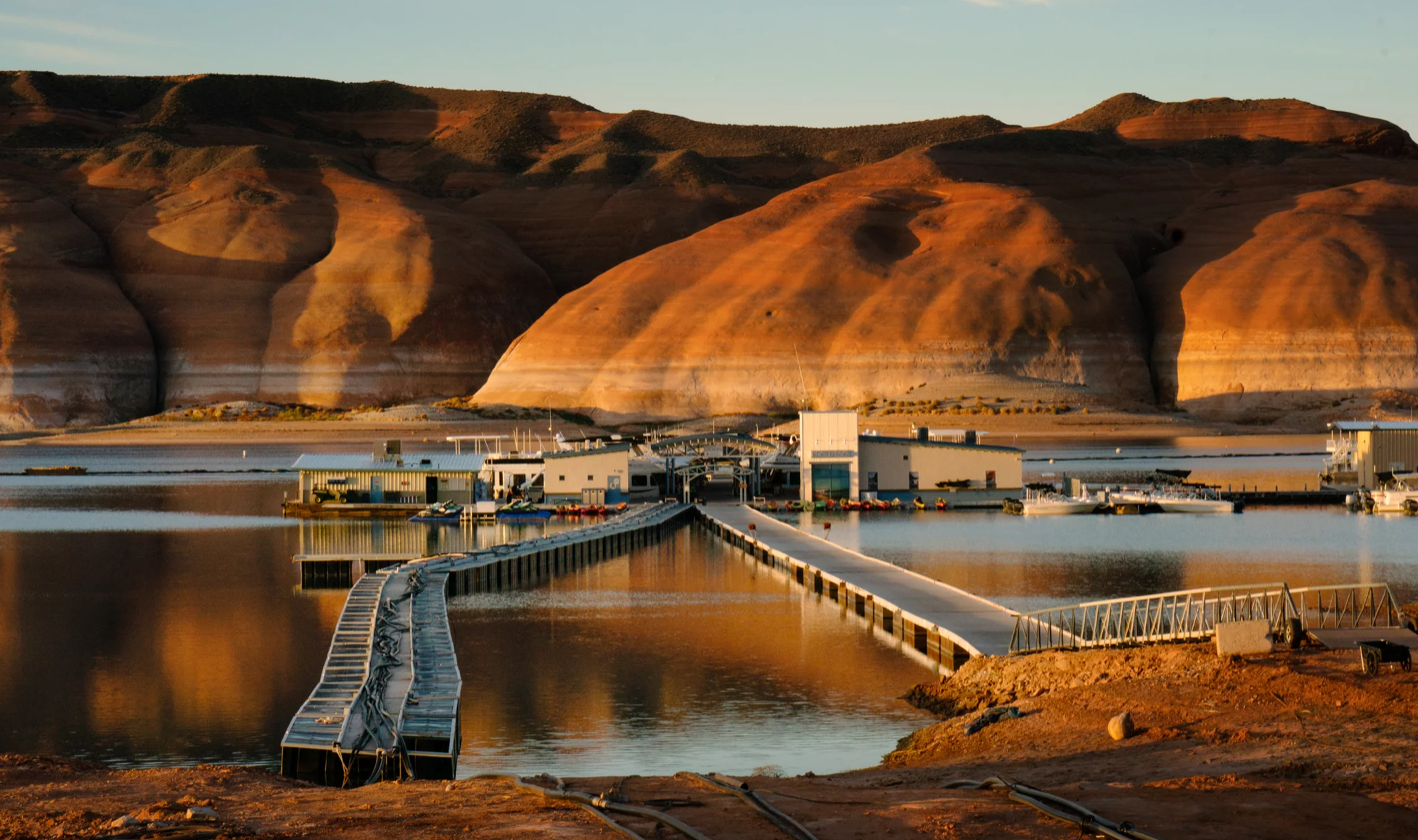 Maybe the climate crisis isn't all downside.
The Western U.S. has had a two-decade case of dry mouth–one of the driest in a thousand years–due in part to the climate crisis. Lake Powell, the country's second-largest reservoir, is showing that thirst, with water levels at record lows.
Creating Lake Powell
Powell is not just a reservoir, it's an artificial reservoir, created by humans to supply water to the West. The lake did that for a while, trapping enough water to fill Kentucky with a foot of water across the state, but it also drowned the national park-like beauty of Glen Canyon.
Un-creating Lake Powell
Humans made the reservoir, and now they're taking it away, creating climate conditions that suck the place dry. But that means the cliffs and grottoes of the canyon are back. And there doesn't seem to be any permanent damage.
Canyon advocates are pushing policymakers to fill Lake Mead first, a nearby lake that is also used to supply water, before (never) drowning the canyon again. Of course, Lake Powell is a very popular tourist destination, so we'll see if money wins out.