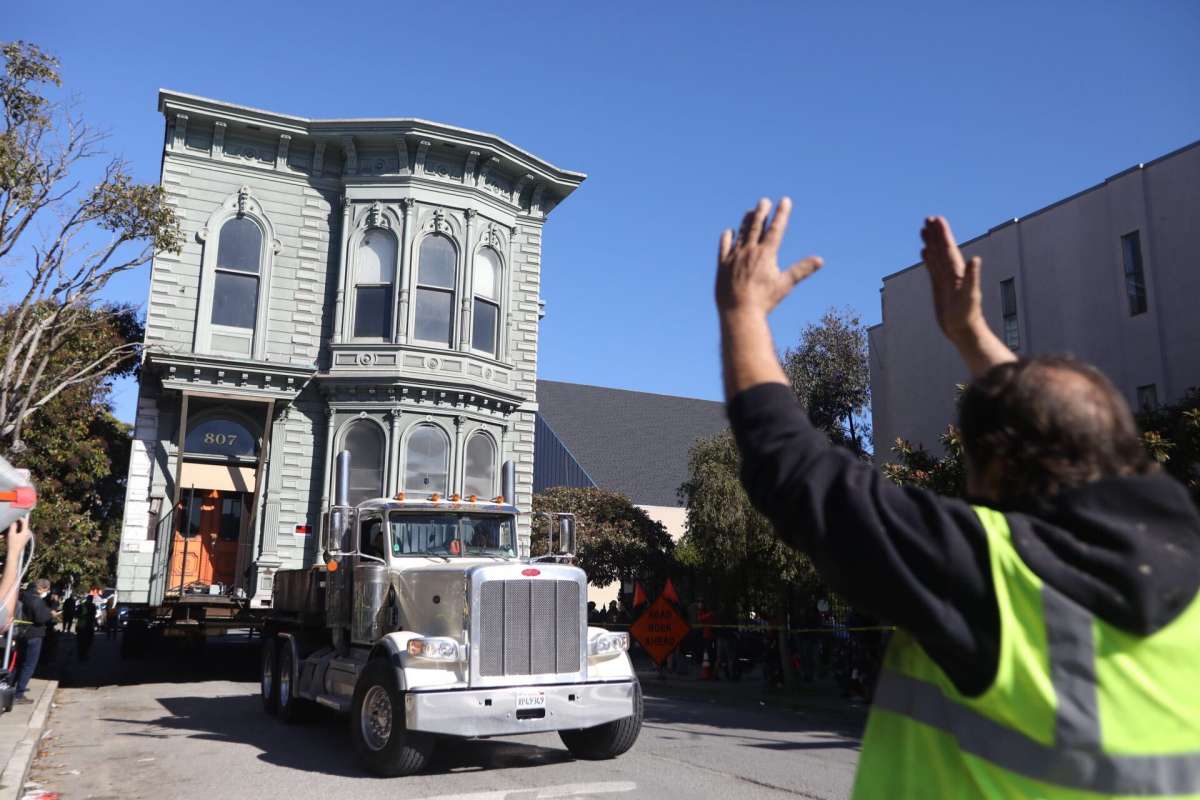 San Francisco residents watched and cheered as a 140-year-old Victorian home was moved about six blocks through the city to a new location. The move came at a cost of about $400,000 but the mover says that it is worth it because the home is so historic and deserves to be preserved.
The house was moved on a hydrologic dolly operated by remote control. The city had to move power lines, street lights, and parking meters and cut back trees to make this happen.
The lot where the house used to live will now be turned into a 47-unit apartment complex. The house itself will be combined with a new housing development of its own with 17 units. Together the projects will offer 64 new housing units to the city of San Francisco so yeah, $400,000 to move the building is a good investment. They'll recover that cost in a blink of an eye considering the cost of San Francisco rents.