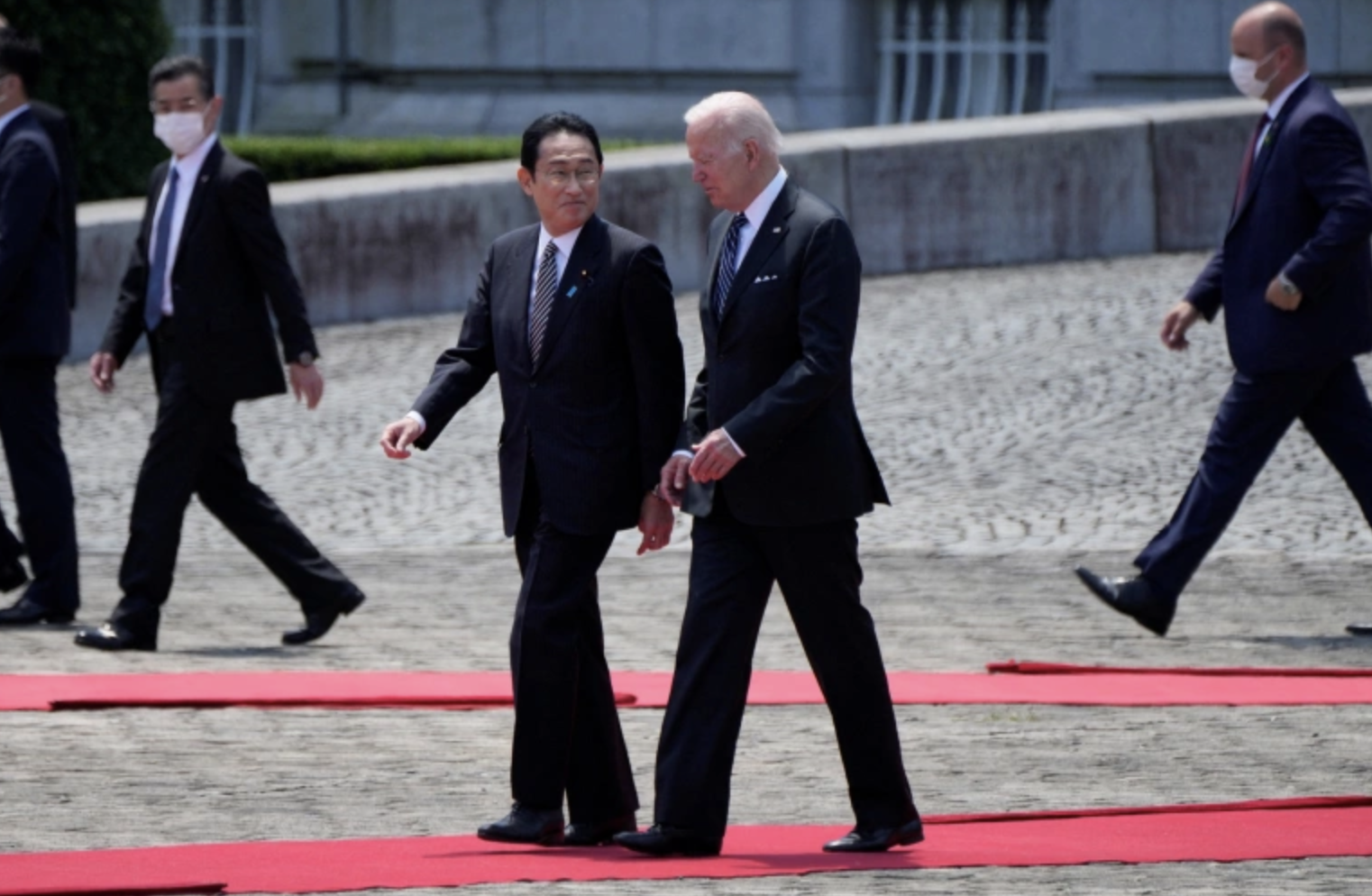 The U.S. is double-knotting its Indo-Pacific ties.
President Biden is in Japan today, finishing up his first visit to Asia as president. This was Biden's chance to meet with the new leaders of Japan and South Korea and let them know that the U.S. hasn't forgotten about the China elephant in the room.
He is also trying to help South Korea and Japan become friends again. South Korea's new leader Yoon Suk Yeol, who took office May 10, and Japanese Prime Minister Fumio Kishida, who began that job last October, have both promised to ease tensions between the two countries. Biden thinks maybe he can help.
There were worries North Korea would use Biden's visit as an opportunity to conduct another missile test, but that did not happen. When asked what message he wanted to send to North Korea's leader during his visit to South Korea, Biden's response was: "Hello. Period."
{mic drop}