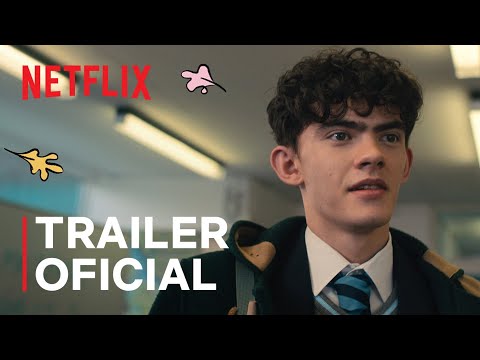 British Netflix series "Heartstopper" is helping queer TV and film shift from coming out trauma stories to (adorable, wonderful) coming-of-age stories.
(Full disclosure: I, Amanda, am now on my third rewatch of this series.)
In the webcomic and graphic novel series Heartstopper, author/illustrator Alice Oseman introduces us to Charlie, an openly gay teen who was outed last year. We get a sense of how bad it got then, but when we meet him, he knows and is okay with who he is (at least the gay part of who he is), and so is almost everyone else.
This idea that queer people are just people has become increasingly common in queer literature, but the Netflix adaptation extends it out to a wider audience, boosting it with cartoon hearts and leaves, as well as enormous smiles from Charlie (played by Joe Locke), his crush Nick (Kit Connor), and all their friends. Smiles that make a certain me's face respond in kind. (Seriously, my cheeks are sore from all my beaming.)
This series is one of the first popular TV shows to feature gay teens being themselves instead of undergoing some trauma or turmoil about coming out or being gay. In Heartstopper, we watch the characters be teenagers, with all of their love, hope, uncertainty, and awkwardness that is only sometimes centered on their sexuality. That's how it was for me, and I know so many other people in the LGBTQIA+ community whose lives have not revolved around who they choose to love.
The series is super popular and the books are all on backorder at most bookstores (including Amazon), so I hope rom-coms and joy are where we're headed with queer TV and film. The trauma can be real–too real–but it's not all there is. There is room for romance and fantasy, for popular media that doesn't perpetuate the myth that being queer is something dangerous and lascivious that needs to be banned from schools.
We don't know yet if there will be a season 2, and Netflix is unpredictable, but come on! There is an obvious appetite for this. My cheeks can take it, I promise.