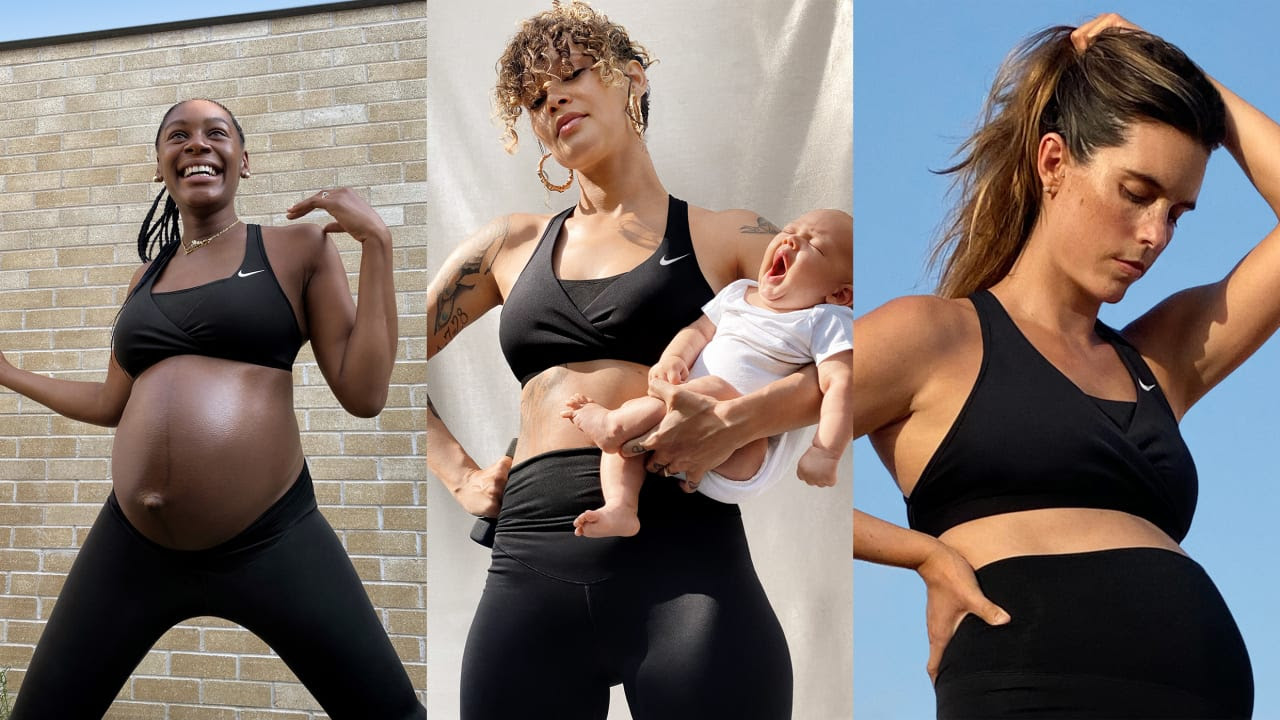 Nike is preparing for the pandemic baby boom by launching its first maternity collection called Nike (M).
Given that the pandemic started six months ago, pandemic babies are about to start hatching in October. Nike (M) is meant for pregnancy and post-partum with clothes that allow for exercise and nursing, although any new mom can tell you that activewear is the everyday uniform of motherhood and often has nothing to do with working out.
Nike (M) will be available online starting September 17 and items will be priced between $45 and $85.