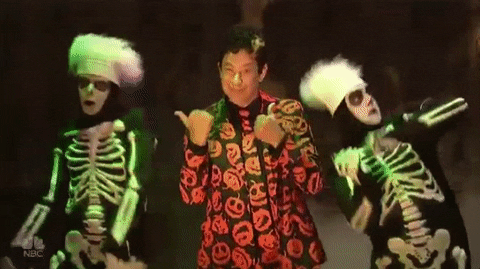 You can forget dressing like a sexy police officer and going to a Halloween party this year. The Center for Disease Control released guidelines for the upcoming holiday that frowns upon these rituals.
Also not recommended: door-to-door trick or treating, hayrides with people you do not live with, and haunted houses where you are confined to small crowded places and scream because a teenager with a chainsaw scares you, thereby spraying respiratory droplets everywhere.
So what are merrymakers to do? Well, you could put individually wrapped candy out for the taking. We did that one year, and someone stole the actual candy bowl. The whole bowl. You could have your kids trick or treat from room to room in your house. You could skip the processed sugar and raucousness and celebrate Samhain's Celtic holiday to honor the harvest and the upcoming darker time of the year.
And if you need to dress like a sexy nurse and get boozy, do it. Just do it in the confines of your own home.