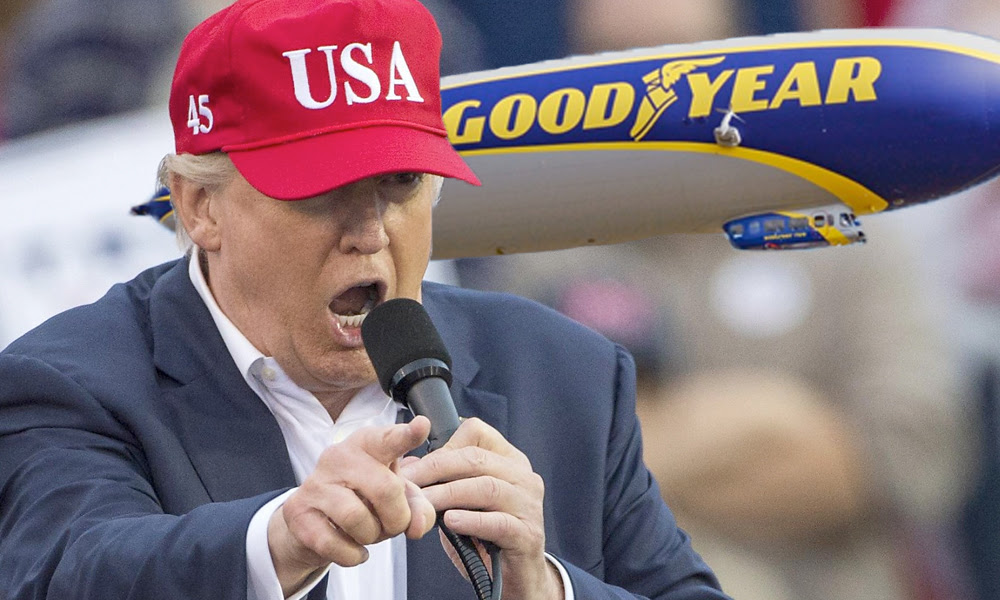 President Trump is calling on a boycott of Goodyear tires and has accepted the consequences of the lost jobs that could entail.
"You'll be able to get another good jobs," the President said. (Sic)
Okay. Goodyear employs 60,000 workers in Ohio alone. Ohio is a factory state. Can someone please inform the President that mass layoffs at an American factory due to a political difference of opinion is not something we can afford right now?
The difference of opinion comes over a training video where Goodyear asked employees to avoid political attire such as a MAGA hat. The President did not like this and called for a boycott as a result.