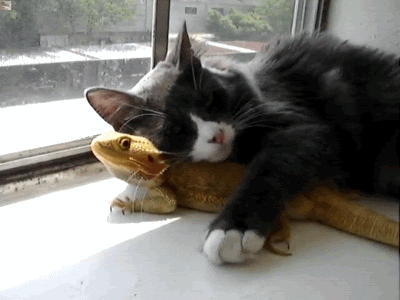 Your cat may act like they don't care about you but a new study shows that they actually do. Researchers were able to demonstrate that cats can use their super senses to track their humans' movements and even mental states.
A doctoral student at the University of Kyoto observed cats in their homes as well as in a cat cafe. (Don't ask what that is. Dunno.) They played the owners' voices from different corners of the rooms, giving the impression that the human had just apparated from one place to another. Researchers found that the cats seemed "genuinely surprised" when their owners teleported around, indicating that the cat was tracking the owner and could surmise the direction of the sound.
I'm not sure how this proves that the cat can track mental states but it does prove that your cat is not as apathetic to you as you might think. Unlike your dog, they just like to play it cool.