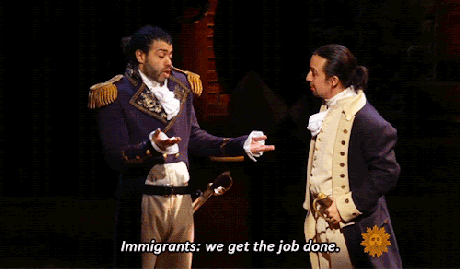 The line in the play Hamilton that gets the most applause is when Marquis de Lafayette and Alexander Hamilton high five while singing, "Immigrants, we get the job done."
That is definitely the case at the polls this year. Newly-naturalized US citizens who were foreign-born are voting in droves, becoming the fastest-growing group of voters in the country. In fact, since 2000, the size of this group has doubled.
These are people that were born as citizens of another country and have completed all of the legal requirements to become Americans. Many of them will be casting their votes this year for the very first time. They definitely deserve that "I Voted" sticker!