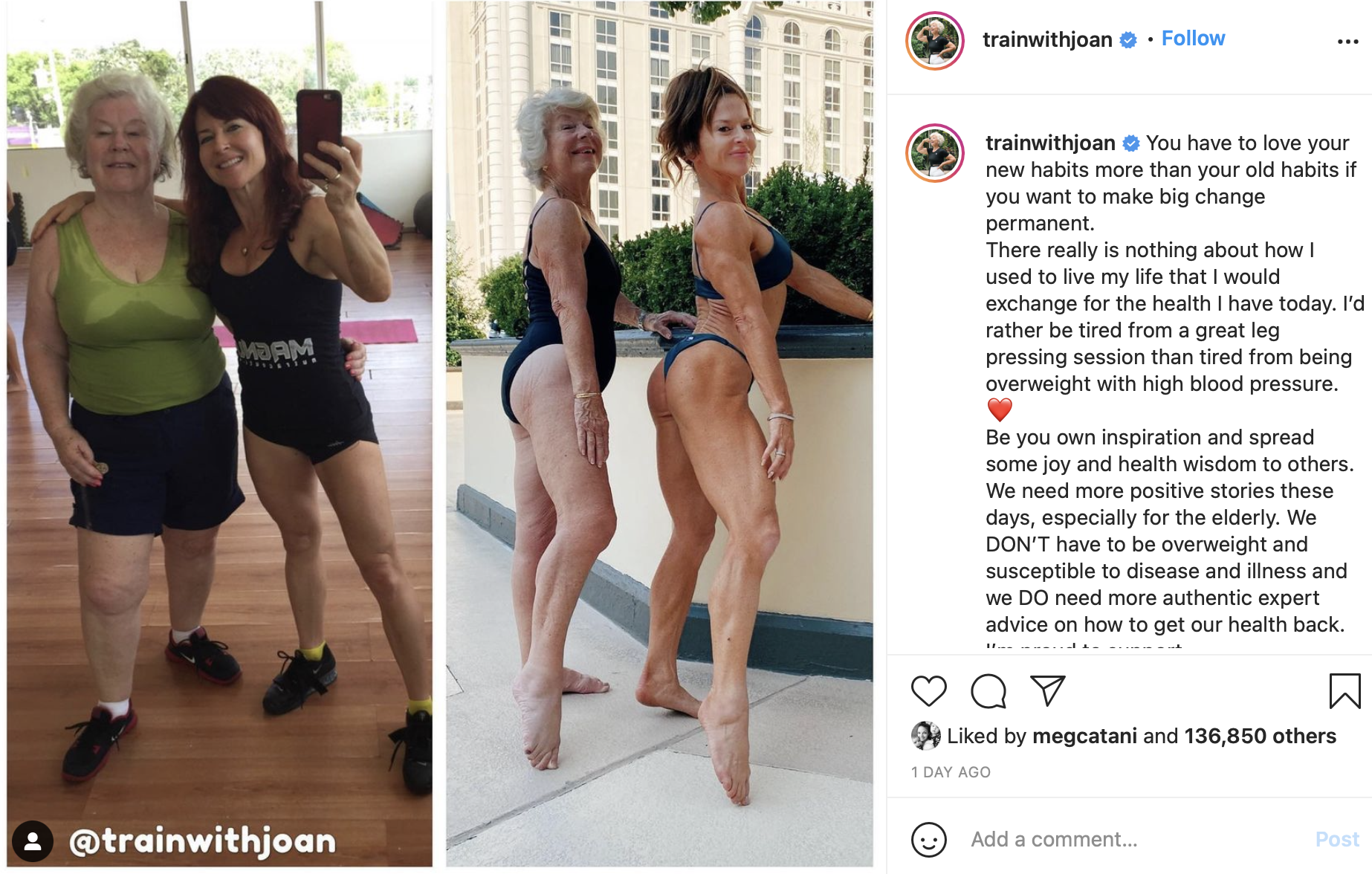 You're never too old to be an influencer! Meet the "grandfluencers." That is the term for an influencer who is also a senior citizen.
Joan MacDonald is one such awesome lady! She has 1.4 million Instagram followers who are inspired by her fitness routine at the ripe age of 75! She has paid endorsement deals with sportswear and supplement companies.
YouTube has also seen massive growth in viewers over 60 years old. This is not your grandma's Facebook! Marketers are showing a willingness to sponsor this group of ageless wonders who show their followers that life can be beautiful in any decade!