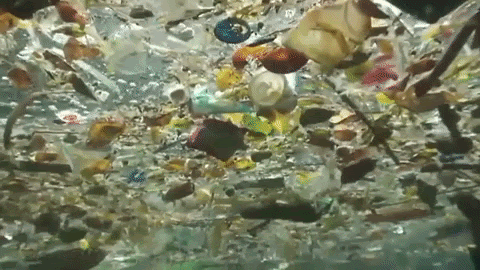 Microplastics have been detected in human blood. Scientists say that they detected this in 80% of people they tested, which makes it likely that it's in you and me too.
Microplastics are tiny bits of plastics that break down from common household items and products. They were previously found in newborn baby poop, meaning that they can get into a fetus and now we know they get into adult people too.
This is not awesome. Microplastics can damage human cells and disrupt normal hormone function, leading to all manner of disease and birth defects. Scientists want to further this research by checking levels of exposure after, say, drinking from a plastic water bottle or using a plastic utensil.
And for all of our efforts to reduce single-use items, plastic production is set to double by 2040. Double!
"It is certainly reasonable to be concerned," the study's author told The Guardian.