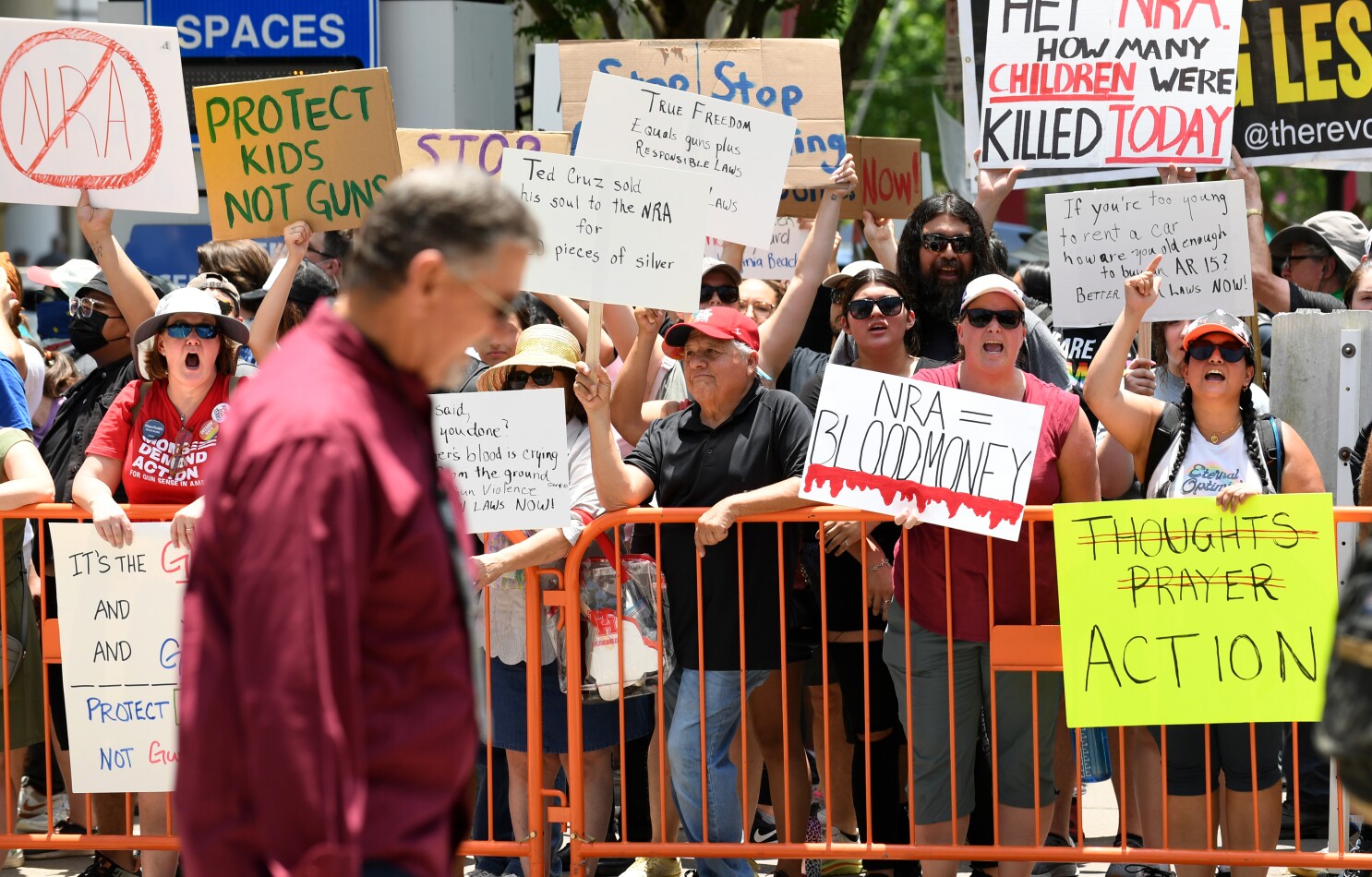 This is a serious question: If you can sue anyone connected to an abortion in Texas in order to protect the life of an unborn child, can you apply this law to sue anyone connected to a mass shooting in Texas in order to protect the rights of living and breathing children?
As more details emerge from last week's horrific mass shooting, it becomes clear that arming guards at schools doesn't protect children. If these details are what they seem, this must be litigated because lawmakers are NOT going to introduce laws to stop it.
Case in point: All of the politicians that attended the National Rifle Association's annual meeting just across the state in Houston. Though some musicians and lawmakers backed out of scheduled appearances, former President Trump, Texas Senator Ted Cruz, and other top Republicans showed up. These are powerful people, generously lubricated with NRA donations.
In a statement, the NRA said the people at the gun show would "pray for the victims, recognize our patriotic members, and pledge to redouble our commitment to making our schools secure."
With more guns? And more money to politicians to oppose the notion of fewer guns? How is that working out for us so far?
Meaningful legislation seems like a step, but clearly not everyone agrees. Some gun rights advocates have said that laws won't stop a shooter. So that means there shouldn't be laws? How does that line up with Oklahoma's near-total abortion ban? Or any law EVER?
Look what the threat of litigation did to abortion in Texas. So then, what could it do to gun sales? What would it do to police forces that respond to shootings?
Litigation "reflects the lives and values of ordinary people," according to Peter Charles Hoffer in his book, "Litigation Nation." If there is a fund to explore litigation on behalf of these victims, I want to know about it!