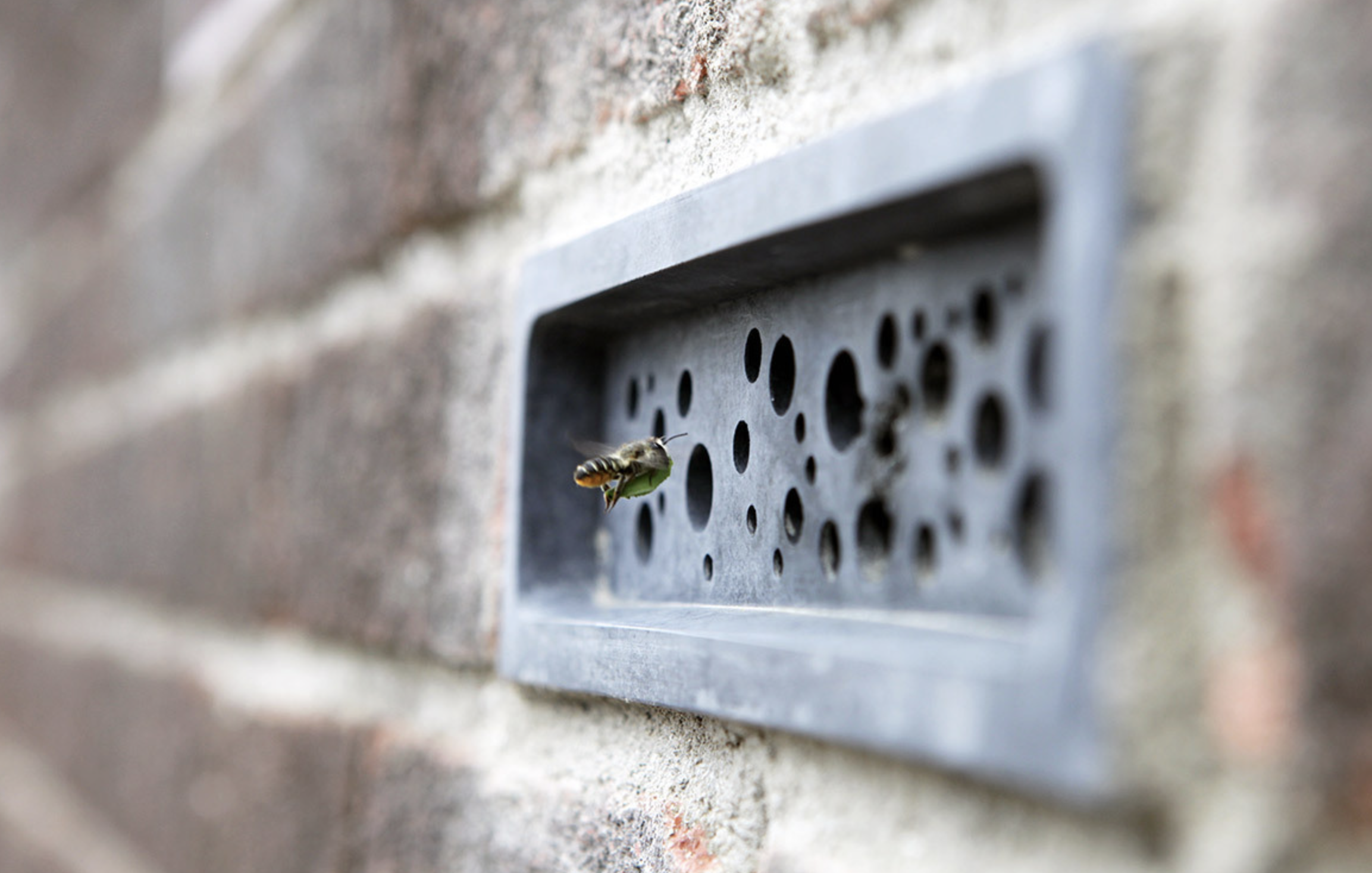 A company in England is trying to build beehives into buildings.
You might think that you don't want a beehive in your building but you also don't want a world without bees. Without pollinators, our food chain would collapse and we would face dino-level extinction.
The company, Green&Blue, makes small hives that can be built into brick walls as well as building inserts for birds and bats. The beehives are called Bee Bricks. They are solid in the back so the bees cannot bumble their way through the wall and into your home.
The major obstacle to this is humans. So what do we do when a non-human soul enters our house? Reach for the fly swatter? Flies are pollinators too, you know.
"We become so disconnected from nature that we forget that we are nature, we expect our interactions with animals and insects to happen in a specific place at a time of our choosing, instead of being absorbed and surrounded," said Faye Clifton from Green&Blue.