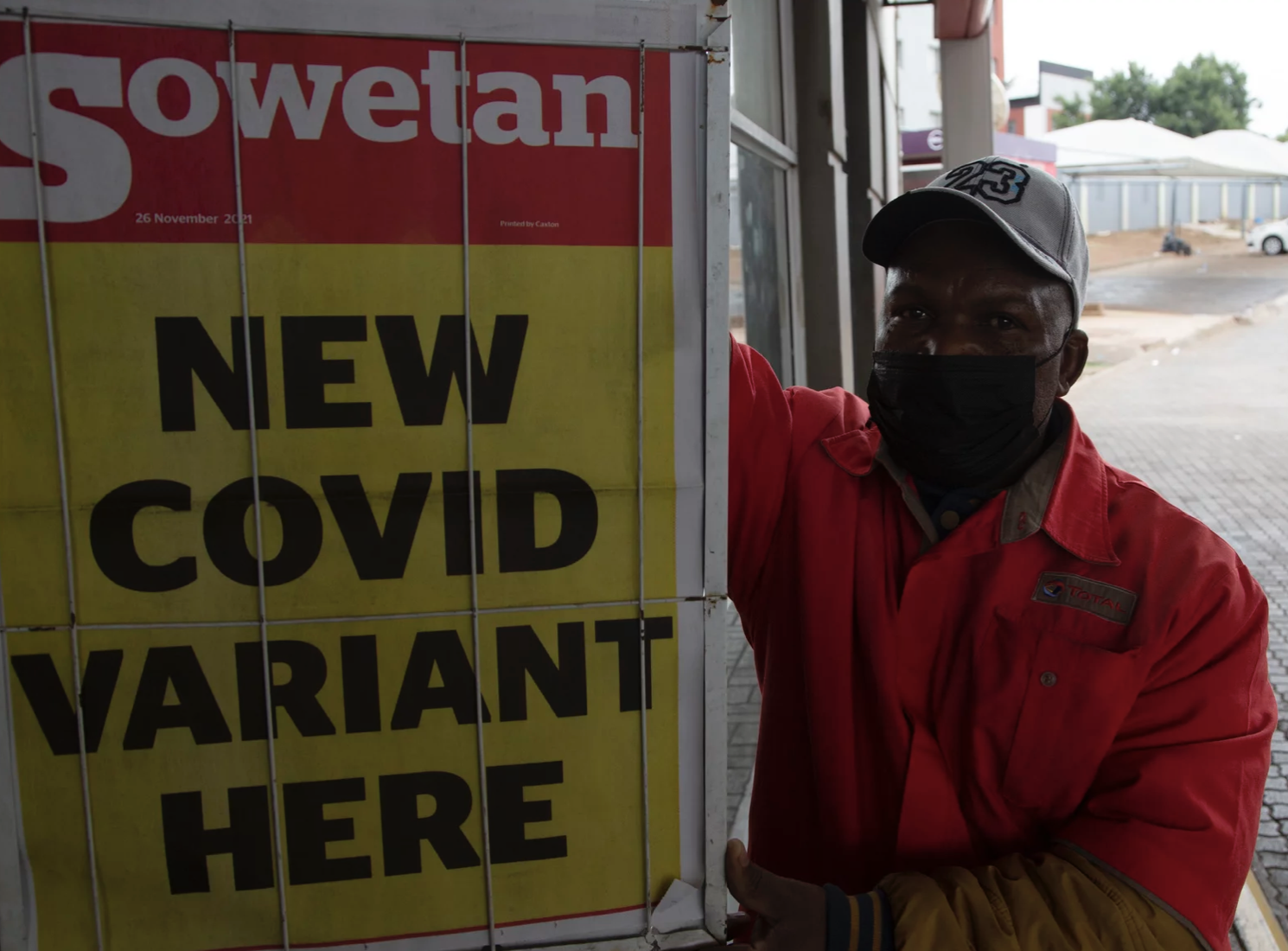 The new Omicron variant of Covid has 50 mutations. That is a lot. The Delta variant only has 19. Health experts all over the world are terrified of this variant and governments are starting to talk tough about new lockdowns and restrictions, even though South African doctors are reporting that the Omicron cases that they've treated have been mild.
We know. We want to protest too – not flawed human responses, but the existence of the bugger!
The world's response:
In Israel, the government has restricted foreign nationals from visiting.
Travel between Africa and many European countries has been restricted.
Cases have already been detected in Europe, Israel and Hong Kong.
The U.S. has not reported any cases but Dr. Fauci says that he wouldn't be surprised to learn of any.
Vaccine makers are working to address these variants and Moderna says that it could have a solution in 2022. Even without this new variant, the CDC predicts that Covid cases will increase over the next few weeks due to the holidays with deaths passing 800,000 by Christmas.