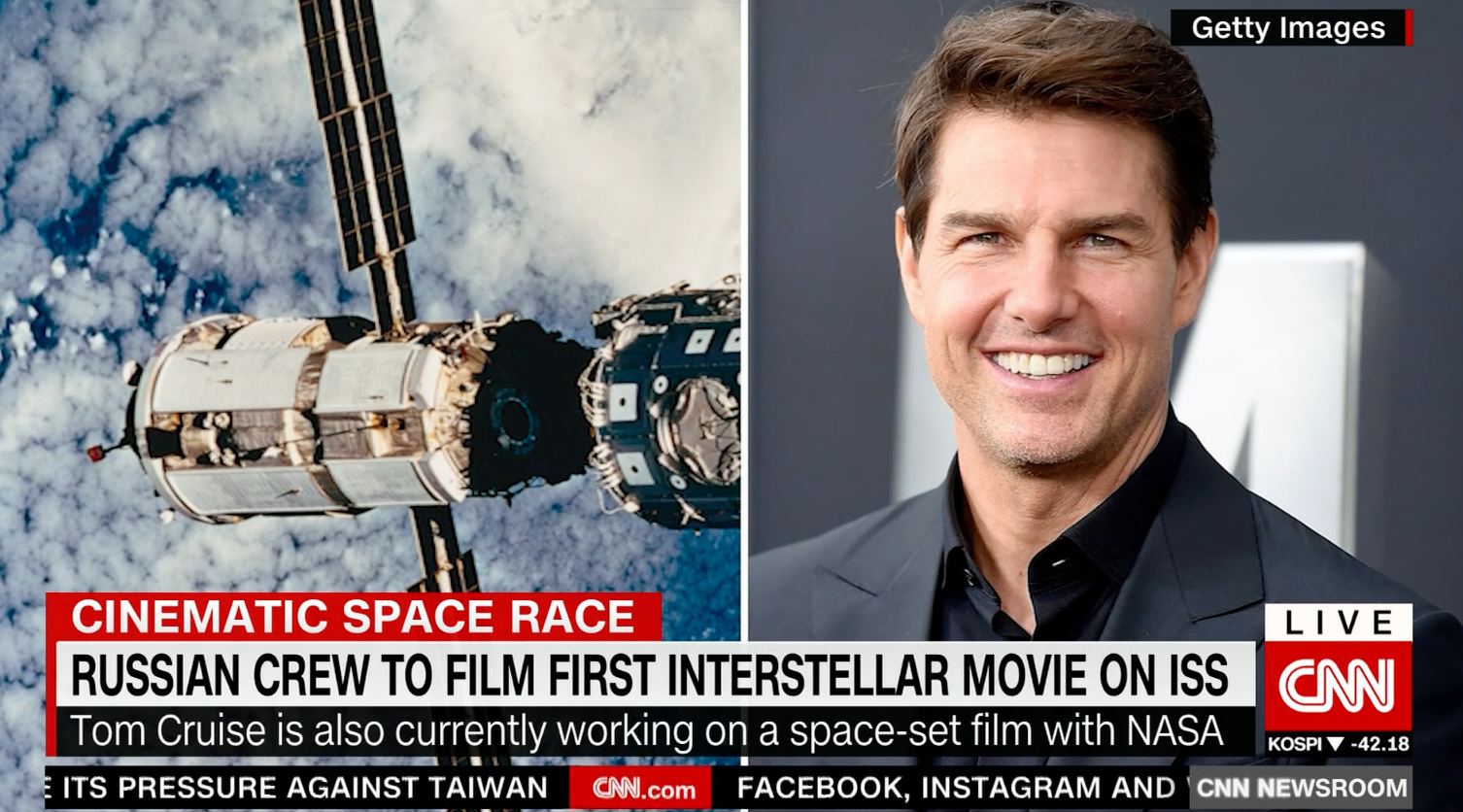 A cosmonaut, an actor, and a producer walk into space. The producer says, "Action."
Not a joke! The movie Challenge will shoot scenes on location at the International Space Station. The Soyuz MS-19 spacecraft delivered Russian cosmonaut Anton Shkaplerov, actor Yulia Peresild and film producer Klim Shipenko to the ISS on Tuesday.
Challenge is the story of a surgeon who has to operate on a cosmonaut in space. This isn't the first time a movie has been shot in space, but it's the first feature film.
Tom Cruise is also working on a feature to be shot in space, and the rumor is he could be shooting out there sometime this month.
Some of the cosmonauts already on the ISS will assist as crew. They'll fit it in between their scientific work schedule.