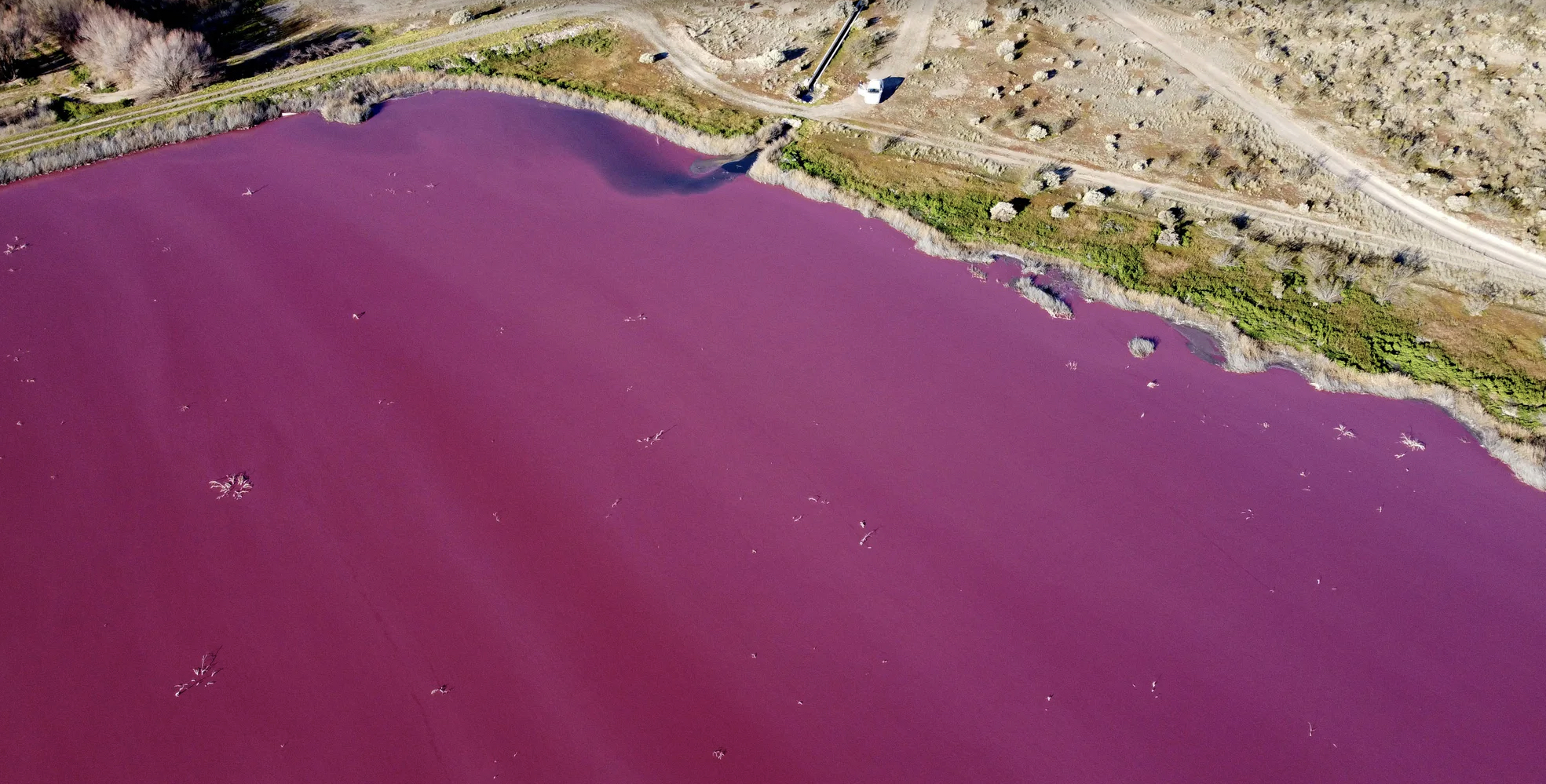 A lake in Patagonia is pink and it is not supposed to be. This is like a scene right out of "The Lorax."
Officials of a nearby city gave fish factories the go-ahead to dump chemicals into the reservoir and this is what happened. The chemical is sodium sulfite. It is an antibacterial agent that is used to preserve shellfish for shipment. Within days of the chemical dump, the lake turned prom dress pink.
A local official said that the coloring should change back in a few days and it was not a cause for concern since the lake is not used for swimming or drinking water. That local official needs this vocabulary lesson today.
ECOSYSTEM: a biological community of interacting organisms and their physical environment.