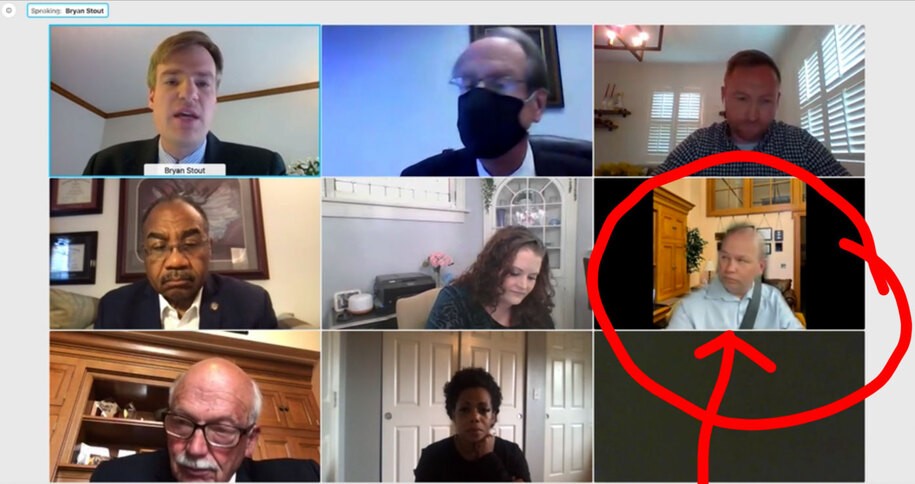 Let's see if you can figure out what is wrong with Ohio Senator Andrew Brenner's virtual office background?
If you noticed that he is wearing a seatbelt, you win! The Senator was on a Zoom conference and trying to hide the fact that he was on the road but was fooling nobody. The irony here is that the Senator's office introduced House Bill 283 on the same day. That bill's purpose is to "prohibit driving while using electronic communications device."
Do as I say, folks, not as I do!