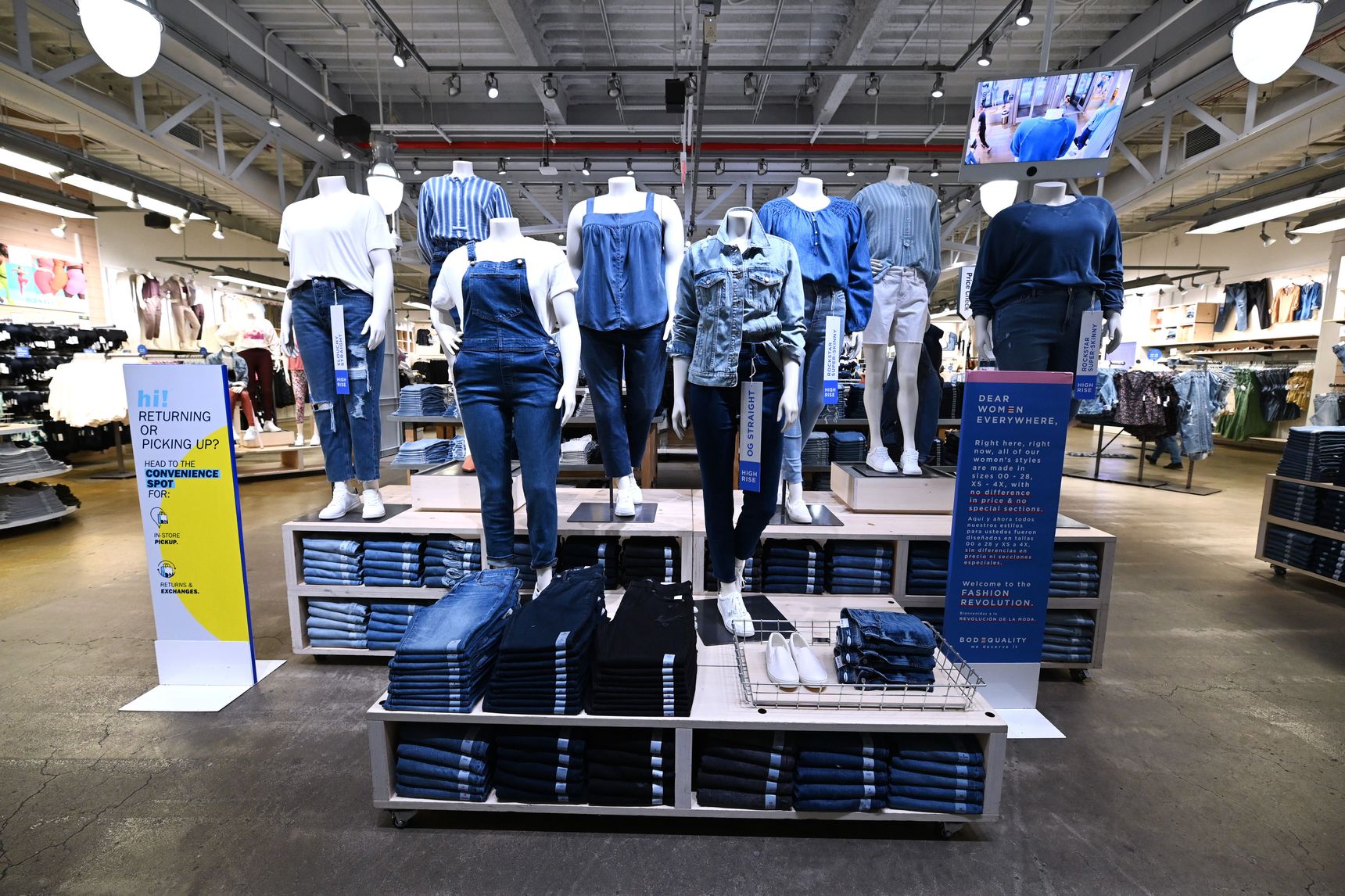 Old Navy's "inclusive" sizing concept was not a fit. The company's parent company, Gap, reported disappointing earnings yesterday led by losses from Old Navy.
The inclusive sizing concept went like this: No petite or plus size separate sections of the store. All sizes from 0 to 30 were put in one place and priced the same. This is a good idea but it didn't scale well in the stores. Old Navy ended up with too many items in the smallest and biggest sizes and people in the middle could not find items in their sizes because it all sold out too fast.
Old Navy then had to struggle to move the extra small and extra-large clothing to discount racks and hope that they moved fast enough to keep up with newer items. It was a mess.
Customers appreciated the effort. We all deal with body issues when we go to the racks but those issues may be compounded when the only size there is big and small and nothing in between.
Gap lost $162 million in sales in the first quarter of 2022 compared with a profit of $166 million at the same time last year.