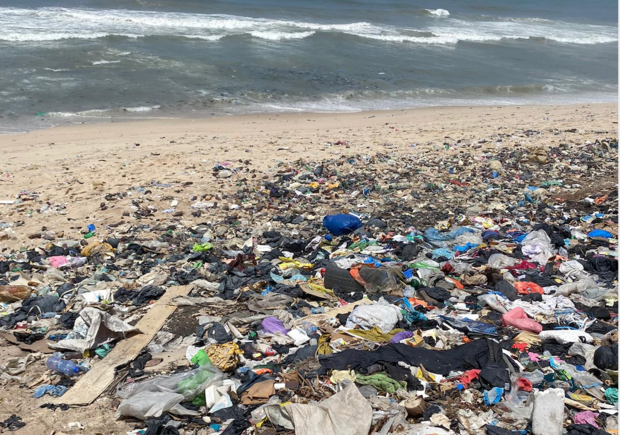 Those cheap clothes we all love to love come with a huge downside. Waste.
Why? Cheap clothes are… CHEAP. This means they don't last. We wear them an average of only seven times.
The problem for all of us who rationalize cheap clothes by planning to donate when we're done: cheap clothes are CHEAP. Thrift stores have a hard time selling clothes that fall apart.
The clothes usually end up in "salvage" markets around the world, where people revive what they can and junk what they can't. The junk ends up in landfills. Or on the (sob) beach.
So when you spend a ton of money on your next outfit, you can proudly say you're saving the world. Just try to wear it more than seven times.