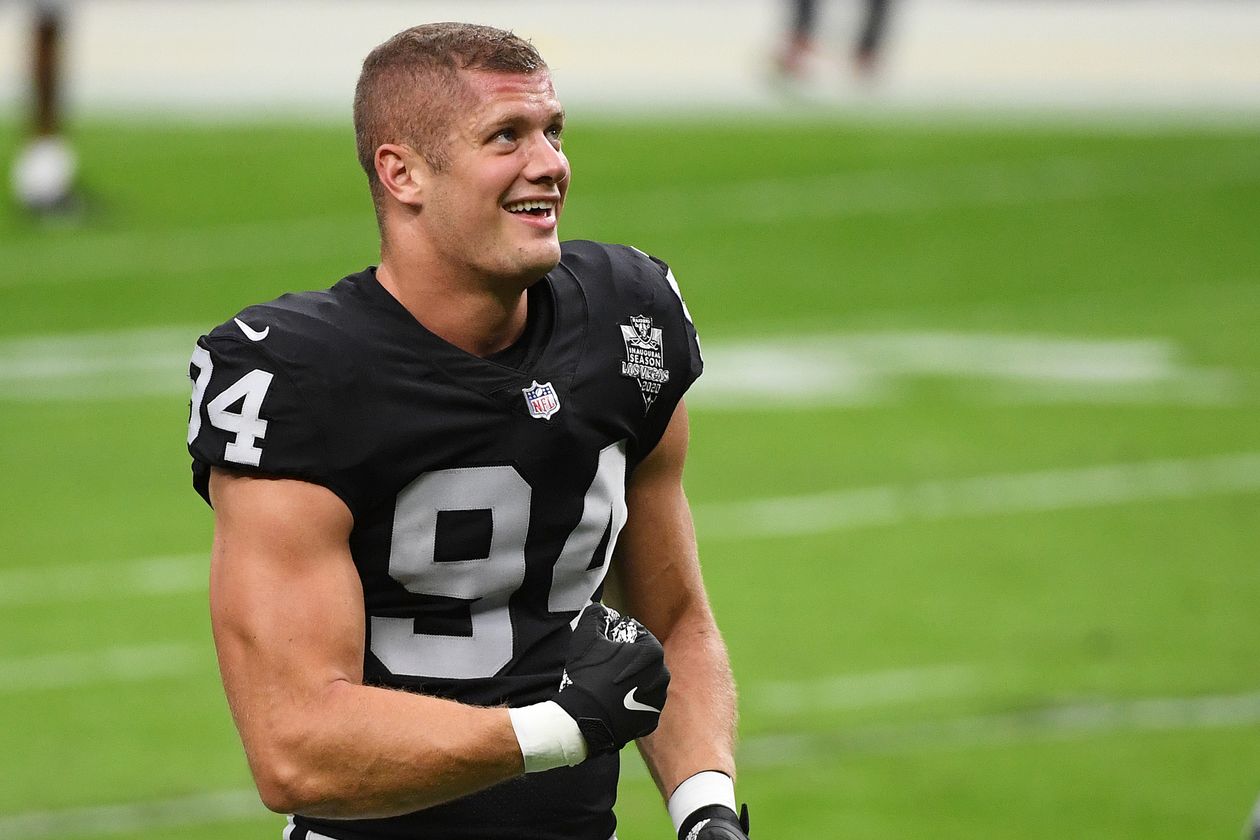 Las Vegas Raiders defensive end Carl Nassib became the first active player to admit that he is gay in an Instagram post on Monday.
In 2014, the Rams drafted Michael Sam, an openly gay player but he never played in a regular-season game. Ryan Russell, a player for the Dallas Cowboys and the Buccaneers, came out as bisexual after his playing days were over. Nassib is an active roster defensive end for the Raiders, making him the first currently-playing gay NFL athlete.
In his video, he says that he hopes "that one day, videos like this and the whole coming-out process are just not necessary" but he released his because "representation and visibility are so important." He will also donate $100,000 to The Trevor Project, a crisis intervention and suicide prevention service for LGBTQ+ people.
Nassib has the support of NFL commissioner Roger Goodell and the Raiders. And these newsletter writers too! Honestly, as an East Bay Area native, the most offensive part of this story is the idea of the Las Vegas Raiders.