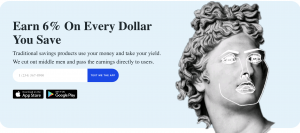 A review of the next-gen, ultra-high interest account
With most central banks around the world holding long-term interest at zero or even negative for the foreseeable future, most consumers are stuck with high street bank's paltry 0.1% APY. Assuming an average inflation rate of 3%, basically, your cash at the bank is losing value at an alarming rate – that is, the amount of goods and services that can be purchased, the purchasing power of your hard-earned money is losing almost 3% each year. In reality, school tuition and medical services tend to inflate at a much higher rate than food and gas, which further erodes purchasing power.
So does it mean that we have to resign to the fate of our money-losing value every day? Thankfully, there is an innovative class of financial accounts offering high yield and an alternative to your everyday bank. Introducing "Outlet Finance" – a cash depository account offering the HIGHEST interest rate on the planet. How on earth can Outlet afford to generate such a high yield, you might be tempted to ask?
Watch my full video review of Outlet right here:
Outlet leverages blockchain, digital dollar, and decentralized finance. Specifically, the platform converts the US dollar into a digital dollar (USDC) and pools its users' funds to fund over-collateralized loans. Default risks are minimized partially by borrowers posting collaterals in excess of the amount borrowed. Banks perform the same thing in order to generate the interest payable to depositors. Different from a traditional bank, however, Outlet eliminated the middle layers and passes the interest earned directly onto you, the customer.
While terms such as blockchain do sound fancy, what if I prefer to not bother with the tedious process of converting to the digital dollar, etc? Worry not – Outlet was designed with simplicity in mind, users can register an account and fund in minutes by linking their bank accounts directly. Once a linked bank account is verified, customers can transfer funds between their bank and Outlet seamlessly from the app. For those who prefer speed and a higher limit, wire transfer is an option with up to $100k per transaction, and Outlet will even cover your bank fee for wires over $10k. Once received, your cash starts to earn immediately. Outlet does not impose any holding period neither – you can withdraw and deposit at any time.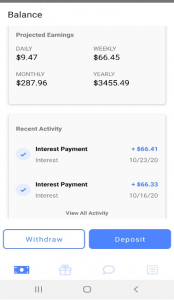 Exhibit 1 shows Deposit from a linked bank account
While Outlet is not the only platform offering high yield, it stands out for a couple of reasons: (i) it offers a much higher yield than peers; (ii) the entire process from onboarding, funding to earning and withdrawal is seamless and hassle-free; and (iii) the over-collateralization, optional insurance coverage, and other features offer peace of mind. Upon downloading the app to your phone, you are being greeted by the dashboard, which has everything you need to know from your balance displayed on top to the current rate in effect. Below that, you'll see a countdown timer showing you when the interest would become payable and the projected interest by day, by week, by month, and the annualized amount. Isn't it nice knowing that your money continues to work hard for you even if when you are asleep?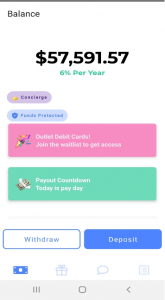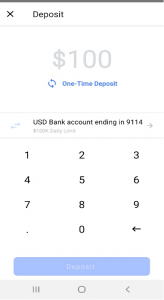 Exhibit 2 shows the Main Dashboard showing total balance, current rate, and interest countdown timer
Exhibit 3 shows dashboard continued with projected interest payable by day, week, month, and year, along with the recent transactions
Scrolling further down on the main dashboard, you'll see your most recent transactions including interest paid. There are other ways to earn money as well. If you click the next tab, you have the option to refer friends and get a cool $5 or $10 for a YouTuber or an extra 0.5% on top of the already amazing rate. New to the app and not sure where to go? Simply move over to the next tab at the bottom to chat with customer support. Any account-related actions such as user address and bank account info can be added or updated in the last tab. What a refreshing way to transfer and monitor your account.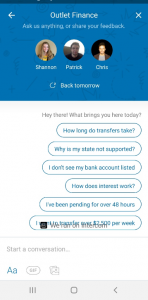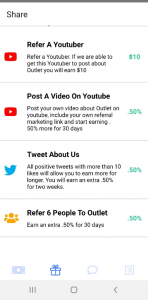 Exhibits 4 & 5 show the support tab and refer-and-earn tab, respectively
It is worth mentioning that Outlet is not a bank covered by the FDIC/SIPC. So there are possibilities of a loss of principal. That said, the over-collateralization and the optional insurance coverage do offer peace of mind. And there is no way a traditional bank can beat Outlet's rate. As always, make sure you do your own research beforehand and consult appropriate professionals if you have any questions.
Try Outlet today and get some free money deposited in your account by using this link.