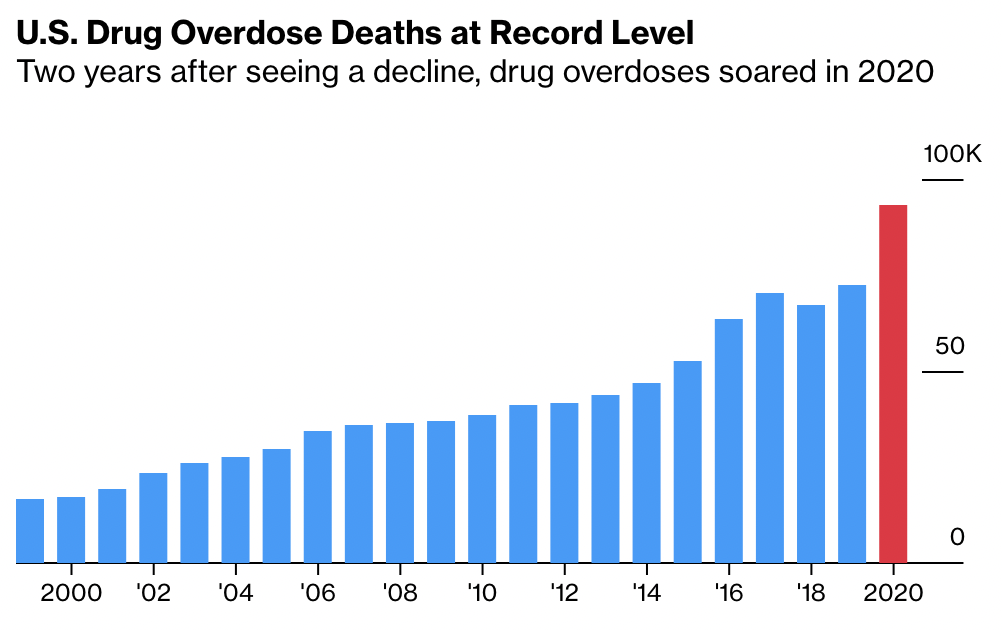 Drug overdose deaths rose by 30% in 2020 during the pandemic, according to the Centers for Disease Control and Prevention.
Nearly 100,000 people died from a drug overdose last year, which is 21,000 more than the year before. That averages to 256 Americans per day. The CDC says that suicide attempts are also up.
This highlights the harmful effect of the pandemic on non-Covid illnesses, particularly mental health. Opioids were responsible for most of these deaths, the drug of choice being fentanyl.