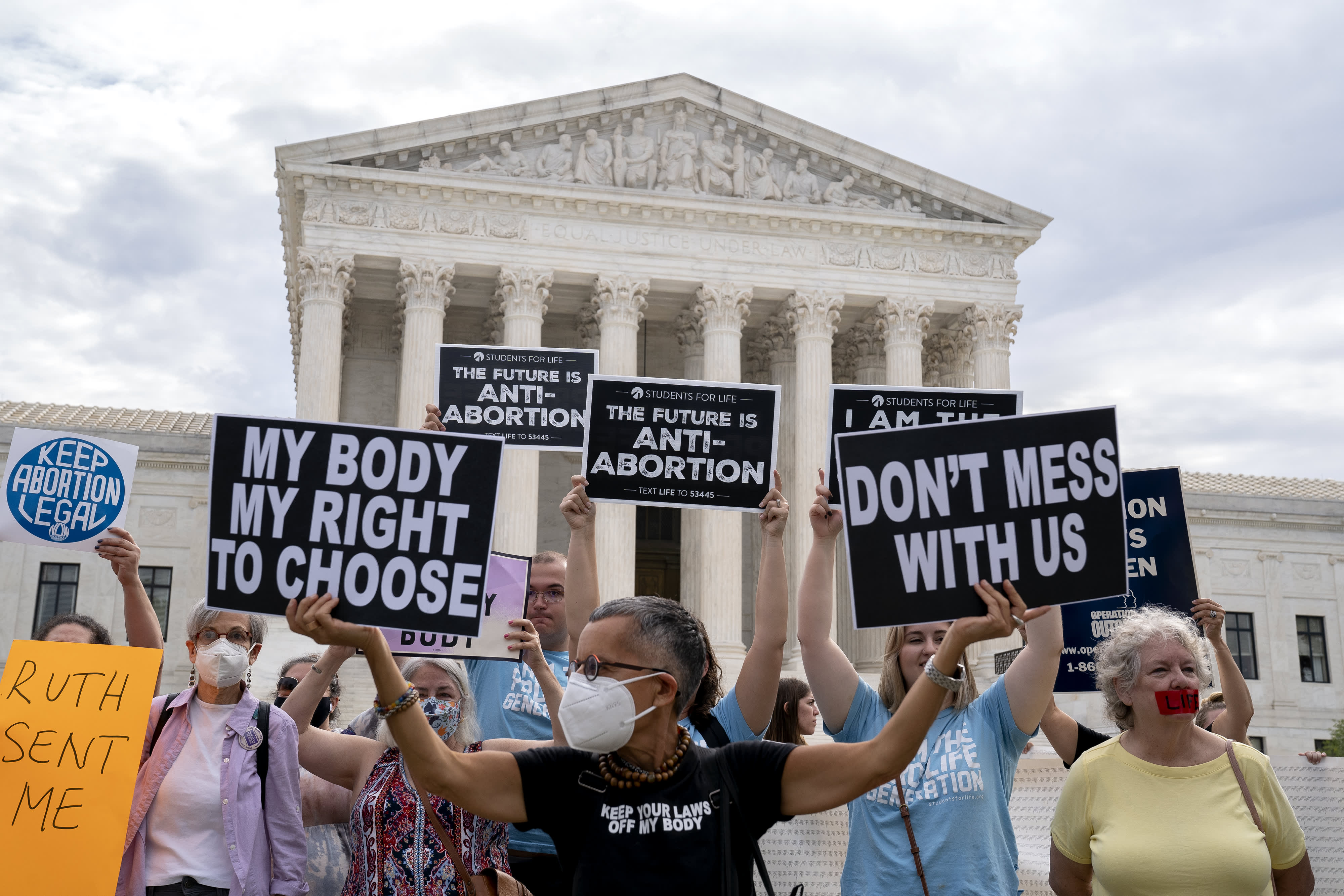 A leaked document from The U.S. Supreme Court shows that the highest court is set to overturn Roe v. Wade. Thus the reason you will see a major freak-out on Twitter today and Roe v. Wade trending hardcore.
Roe v. Wade is a landmark case from 1973 which prevents the states from setting their own laws about abortion. It makes the right to an abortion a federal right. Since the 70s, many states have been fighting like hell to reclaim that right. Many states such as Texas clearly want to ban abortion but have had to enact work-around laws since federal law does not allow them to.
But if Politico's leak is correct, then the clock is running out on that federal protection. A draft decision by Justice Samuel Alito, if thus ruled, would repeal Roe v. Wade full stop, ending federal protections for abortion and sending women's rights to this procedure into a geographic tailspin.
"We hold that Roe and Casey must be overruled," the document says. "The Constitution makes no reference to abortion, and no such right is implicitly protected by any constitutional provision, including the one on which the defenders of Roe and Casey now chiefly rely – the Due Process Clause of the Fourteenth Amendment. That provision has been held to guarantee some rights that are not mentioned in the Constitution, but any such right must be 'deeply rooted in this Nation's history and tradition" and 'implicit in the concept of ordered liberty.'
The right to abortion does not fall within this category."
It doesn't!? The opinion goes on to say that Roe was an "abuse of judicial authority" and "wrong from the start."
A lot to unpack here. Take a deep breath.
Politico reports that at least three Justices are working on a dissent, namely Justices Stephen Breyer, Sonia Sotomayor and Elena Kagan.
This is a draft and there is no guarantee that it is legitimate or final. The court may publish something completely different when the ruling is issued sometime in the next two months but this leak will cause major reverberations because 1. Supreme Court leaks are unheard of, so how and why did this happen; and 2. It changes the fundamental right of women's bodies on a national level!
In response to this leak, Senator Bernie Sanders says he will introduce a law to solidify abortion as a federal right, which would kneecap a Supreme Court ruling.
We can't say what will happen but we agree with experts that say this is a "constitutional earthquake." I'll say!