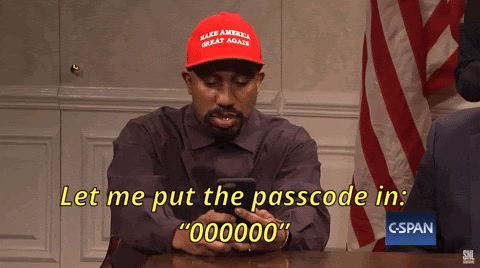 Online security company NordPass has named the 200 most common passwords of 2020 and they are just as stupid as ever. For the last time, 123456 is a terrible password! And so is "password" and so is "000000." Paying attention Kanye?
The number ten most common passwords is new this year. It is the word "senha," which means password in Portuguese. Just as estupido in any language.
How does a security company know these popular passwords? Not because they keep track of them. They know because these are the passwords most likely to lead to a hack so for the Patron Saint of the Internet, do not use them!