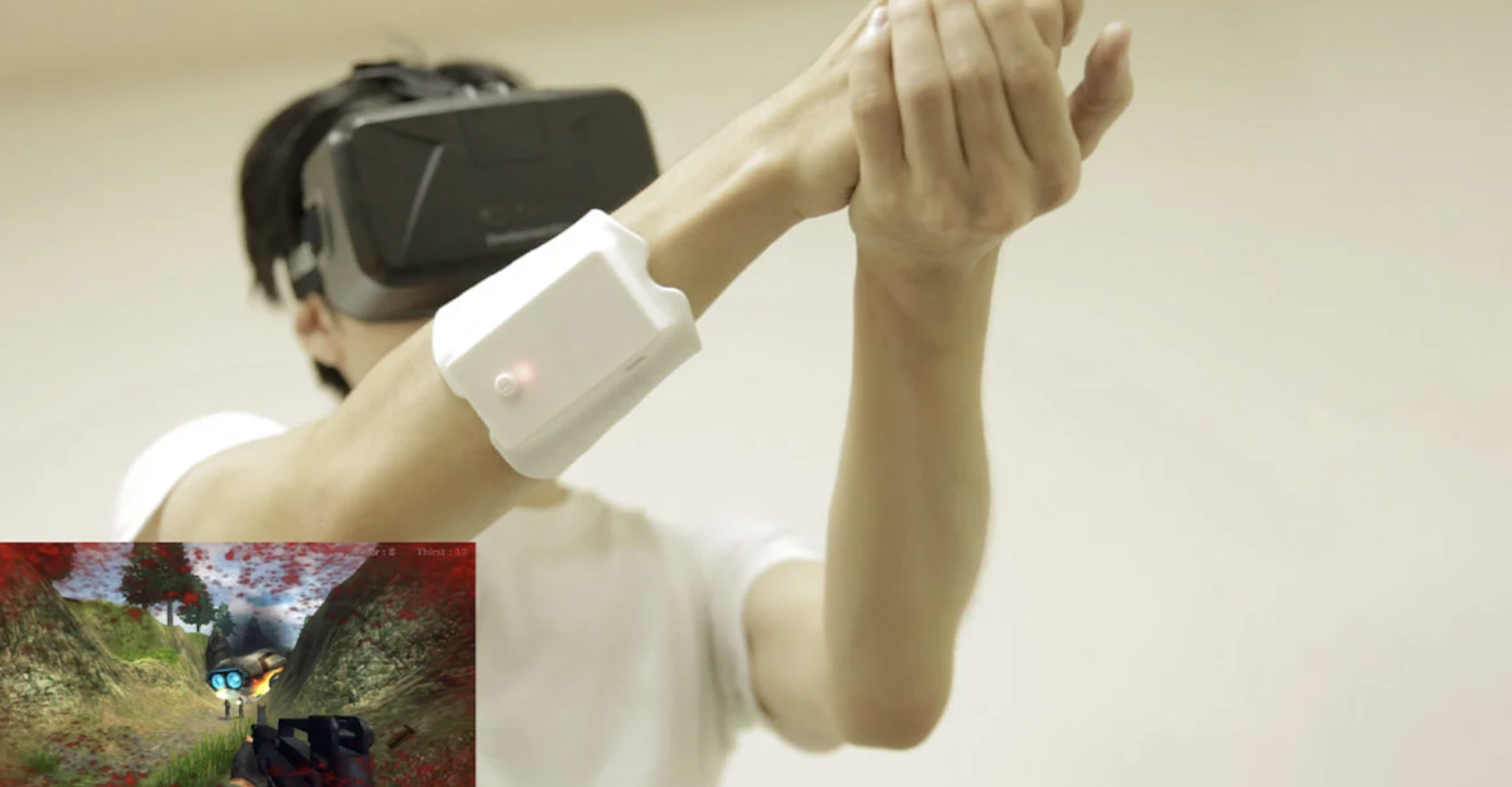 You know the argument that video games desensitize players to violence? What if the players could feel pain when their avatar feels pain?
One Japanese company thinks players want that. They made a wristband that gives a player a small electric shock when their character experiences pain in the game. It can also help the player feel weight and resistance.
Is this safe? Who knows, it's a brand new technology. But can I use it remotely to make my son feel pain when he won't get off his game and come to dinner??