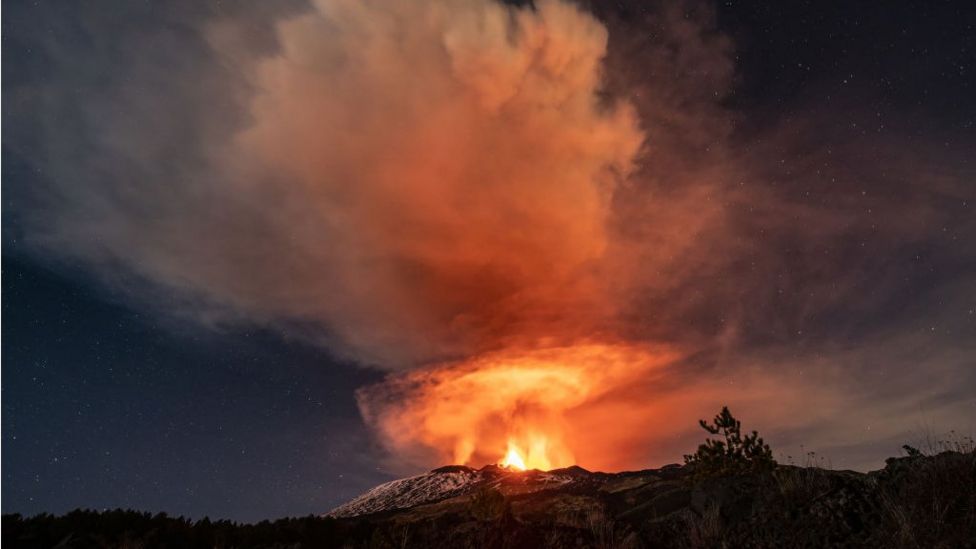 Mount Edna in Sicily erupted on Tuesday, filling the sky with fiery orange clouds.
It looks worse than it is. Mount Edna is the most active volcano in Europe, erupting often but not destructively. The last major eruption was in 1992. Experts do not expect this one to cause major damage but it sure looks daunting!
"We've seen worse," said the head of the National Institute for Geophysics and Volcanology.